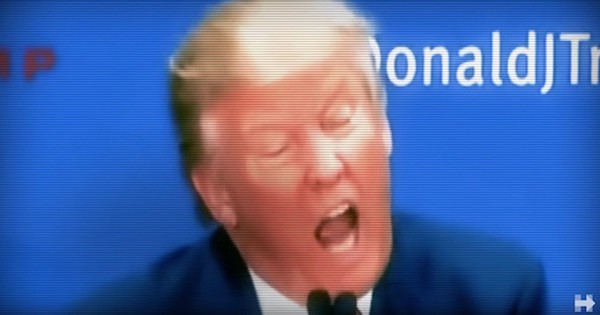 Shortly after the Friday night leak of Donald Trump making vulgar remarks to Billy Bush about women, former Apprentice producer Bill Pruitt tweeted that recordings exist of Trump saying "far worse."
As a producer on seasons 1 & 2 of #theapprentice I assure you: when it comes to the #trumptapes there are far worse. #justthebegininng

— Bill Pruitt (@billpruitt) October 8, 2016
Today, producer Chris Nee tweeted that when she worked for Apprentice producer Mark Burnett she signed a contract that contained a $5 million penalty for releasing footage without authorization.
She also talked about what she has heard are on the tapes:
https://twitter.com/chrisdocnee/status/785156663946858497?ref_src=twsrc%5Etfw
https://twitter.com/chrisdocnee/status/785159503419351040
Burnett, a Trump ally, is more than aware that any potentially damaging footage is in big demand and has been threatening those who might leak it, Buzzfeed News reports:
A powerful Hollywood ally of Donald Trump has threatened staffers who could release potentially damaging outtakes of the show, a source close to Mark Burnett told BuzzFeed News.
Burnett, the producer of The Apprentice, and his production company have not responded to requests for comment from BuzzFeed News and many other outlets since grotesque outtakes from another show rocked Trump's campaign Friday, even as former staffers have suggested on Twitter (without clear evidence) that The Apprentice material could be just as damaging.
But the person familiar with Burnett's thinking told BuzzFeed News that the producer is backing his star.
Burnett "is pro-Trump and has made clear to his teams that he will sue anyone who leaks," the person said.
.@MarkBurnettTV why are you threatening/silencing your staff to protect @realDonaldTrump Bully to bully. afraid of truth and freedom

— Robert Greenwald (@robertgreenwald) October 9, 2016
Earlier this month we reported on an AP investigation of more than 20 people connected with Donald Trump's Apprentice franchise reveals that Trump regularly demeaned women sexually behind the scenes on the show.
The AP quoted one former crew member's specific story:
"We were in the boardroom one time figuring out who to blame for the task, and he just stopped in the middle and pointed to someone and said, 'You'd f–k her, wouldn't you? I'd f–k her. C'mon, wouldn't you?' Everyone is trying to make him stop talking, and the woman is shrinking in her seat."