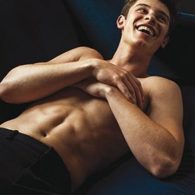 SOCIAL MEDIA. Twitter announces it's shuttering its video app Vine: "Twitter bought Vine, which had yet to launch, in late 2012. It launched in January 2013, and its looping 6-second clips gradually became a popular format for sports highlights, visual effects, and comedy. A number of Vine stars improbably became popular recording artists after clips of themselves singing went viral, most notably Shawn Mendes."
HILLARY HATE. The death to Hillary quotient at Trump rallies is increasingly terrifying.
TRANSGENDER RIGHTS BATTLE. Multiple-part story exposes timidity of LGBT leaders to engage in a full-throated defense of transgender rights: "This week BuzzFeed has published a blockbuster series on the history of the recent trans rights movement. The first, by Chris Geidner, laid the groundwork with the breakthrough Macy decision of the EEOC (Equal Employment Opportunity Commission) in 2012. The second, by Dominic Holden, which has rocked the LGBT community, highlighted the growing rift within the community in dealing with the way forward. The third, again by Geidner, shows that none of the major LGBT advocacy organizations, including NCTE, HRC and the Task Force, made any significant effort to prod the Department of Labor to enforce the Macy decision. That NCTE, the national trans advocacy organization, didn't, may come as a surprise to many."
STORY TIME. Jon Hamm reveals how he lost his virginity, gives advice to his younger self.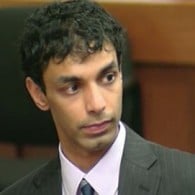 TYLER CLEMENTI. Dharun Ravi pleads guilty to attempted invasion of privacy after his conviction of a bias intimidation crime was overturned: "The appeals court ruled he should not have been charged under that statute, and even struck down a portion of the hate crime law related to the victim's state of mind."
MEN OF INSTAGRAM. Liam Hemsworth, Jeremiah Brent, Ryan Reynolds, Michael Phelps, Tom Ford, David Beckham and Ricky Martin.
APPLE EVENT. Tech company unveils new MacBooks and a unified "TV" app (that excludes Netflix, Amazon).
RED HANDED. Trump campaign official admits they are actively attempting to suppress voter turnout in "certain" people (read: minorities) don't vote.
A @TeamTrump official admits they're working to ensure (certain) people don't vote. This is just villainous. https://t.co/2y4vz82vHs pic.twitter.com/12M3SUtaN5

— Jamil Smith جميل كريم (@JamilSmith) October 27, 2016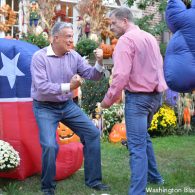 SMDH. Gay Washington, D.C. couple divided over Donald Trump: "Numbers are hard to come by, but Cunningham is not alone in his support for Trump. The Log Cabin Republicans have declined to endorse him, but smatterings of LGBT Trump support have surfaced in news articles and social media and they're not all of the Lucian Wintrick (of "Twinks4Trump" fame) or flamethrower (a la Milo Yiannopoulos) variety. Cunningham says all three of the D.C. members of the 168-member Republican National Committee are openly gay and all are supporting Trump. 'You can't imagine how well received we are,' he says."
RUSSIA. Music group Pussy Riot trolls Trump with new music video (warning: graphic imagery involving branding), says Julian Assange definitely has ties to Putin's government.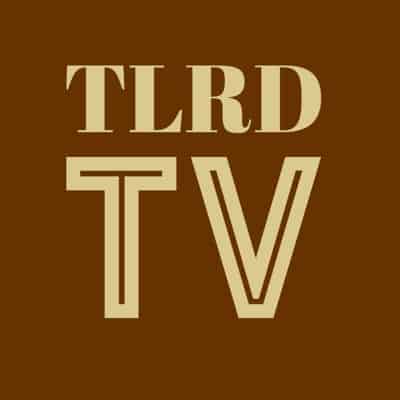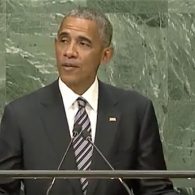 YAAAS OBAMA. President Obama quietly maneuvered to export LGBT rights overseas to sub-Saharan Africa, Latin America and eastern Europe: "The U.S. has deployed its diplomats and spent tens of millions of dollars to try to block anti-gay laws, punish countries that enacted them, and tie financial assistance to respect for LGBTQ rights. It was a mission animated in part by former Secretary of State Hillary Clinton's declaration that 'gay rights are human rights.' Yet the U.S. encountered occasional backlash, including from some rights groups that said public pressure by the West made things worse."
TELEVISION. Raven-Symoné leaves The View to create That's So Raven spinoff: "As for 'The View,' Symoné's departure is not a surprise. She was already being phased out this season, only appearing about once a week. But with the show having endured a revolving door of host changes in the past few years, ABC sought to find a low-key exit for the actress. It's understood that Symone's departure will be addressed at the start of today's edition of 'The View.'"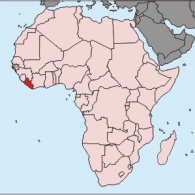 ABROAD. Liberia witnesses backlash to LGBT rights: "Last month, a warlord turned senator in Liberia named Prince Johnson kicked off his candidacy for next year's presidential election with a sharp denunciation of sexual minorities and those who defend them. 'A government under our watch will never, ever accept gay rights,' said Johnson, who is best known for his role in wartime atrocities, including the torture and killing of President Samuel Doe in 1990. 'Liberia is not Sodom and Gomorrah.'"
SPOTTED. Kristen Stewart and St. Vincent step out as a couple, strike a pose in front of Chateau Marmont.
THURSDAY THIRST. Dallas Wade.
https://www.instagram.com/p/BL6ymRND_F5/
https://www.instagram.com/p/BIYf0gkgFaW/
https://www.instagram.com/p/BLDFTx1D2e-/
https://www.instagram.com/p/BLmdrlmDW5U/