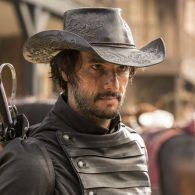 REMEMBER. Why aren't the male hosts on Westworld being equally sexualized as the female hosts? "A nude man lies silently at Logan's side, stroking his arm and chest, as Logan busies himself more directly with two women. And… that's it. If this is the closest we'll come to seeing a male host engage in sexual activity with a guest (or the closest we'll come to seeing two men having sex at all), I'll be disappointed in Westworld, in which the female hosts are rarely depicted as anything but sex objects. It's as if anything that doesn't directly conform to the heterosexual male gaze is an afterthought, which is especially ironic considering this is supposed to be a place where guests can live out their every fantasy."
HILLARY'S LEAD. Pundits come around to the idea that it's not just because Trump is an awful candidate.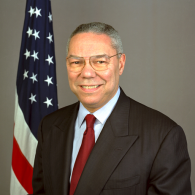 ENDORSEMENTS. Colin Powell is with her: "At a business event in Long Island, New York, Powell called Trump "not qualified." Acknowledging he will vote for Clinton, he called Donald Trump a "national disgrace," who "insults us every day" and is "selling people a bill of goods," as The Daily Beast notes. Newsday's Robert Brodsky first reported the news."
LIP SYNC FOR YOUR LIFE. Laverne Cox takes on Nicki Minaj. 
BAD BLOOD. Taylor Swift, Katy Perry and John Mayer all attended Drake's 30th birthday last night.
TECH. What to expect from Apple's MacBook Pro event this week.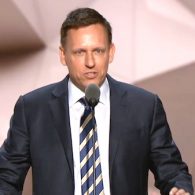 SORRY, NOT SORRY. Peter Thiel's politics are causing problems for him in Silicon Valley: "Dismay over the billionaire venture capitalist's stance on the Republican candidate has been showing up all across the technology landscape — from a startup founder saying he regrets taking a Trump backer's money to a prominent diversity group refusing to work with any company associated with Thiel. In one recent case, it also throttled the flow of cash into a fledgling VC fund."
BUT FIRST, LEMME TAKE A SELFIE. Justin Timberlake may get in trouble with the law for taking a voting booth selfie.
SPOILERS! On set photos reveal major plot point from upcoming season of Game of Thrones. 
WHERE YOU LEAD, I WILL FOLLOW. Return to Stars Hollow in new Gilmore Girls: A Year in the Life trailer.
https://www.youtube.com/watch?v=kGGNNSmGDpU
INSTAHUNK. Zachary Jones. 
https://www.instagram.com/p/BL-VpdKAARw/
https://www.instagram.com/p/BLpcculg7Hr/
https://www.instagram.com/p/BIomBQXA3XB/