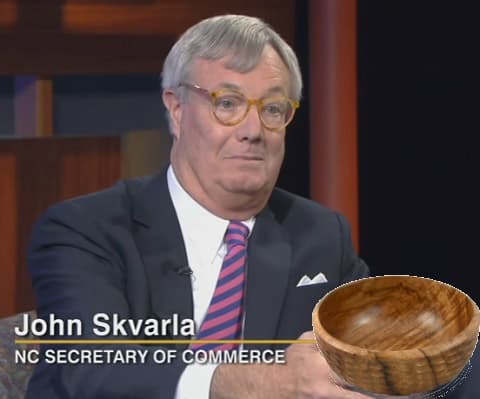 North Carolina lawmakers are hitting back at PayPal where it hurts most, demanding the company hand back random stuff gifted in return for a promise to bring investment to the state.
O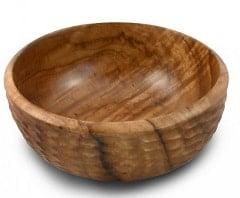 ver the past year, when companies made plans to increase investment in the state, North Carolina leaders presented the lucky businesses with an oak bowl carved from wood from the state capitol grounds.
The image on the right is not the actual bowl but a similar one used in order to provide clarity and context.
https://twitter.com/MoonriseKingpin/status/791017592278384640
In April, PayPal announced it will cancel a planned expansion in Charlotte because of North Carolina's controversial HB2 legislation.
But North Carolina is not happy and wants its stuff back thanks very much.
According to the Charlotte Observer, state Commerce Secretary John Skvarla (above) said:
"We reached out to them and said, 'Give us the bowl back.' That is a North Carolina artifact from the North Carolina state capitol made by North Carolina artisans for companies that are coming into North Carolina."
Harsh.
'Give us the bowl back,' North Carolina demands from PayPal.@JohnSkvarla keep your bowl & your bigotry.https://t.co/XGRb29Hvlw

— Captain Truth (@TruthTeamOne) October 26, 2016
Skvarla added that it took two calls – two! – to get the pilfered artifact back. It has since been auctioned to raise "money that is for the benefit of the state capitol."
Phew.
Of his resounding victory, he said:
"I wish we'd given a different bowl to the auction, but they'd already auctioned it off. It dawned on me: That ought to be in a glass case somewhere. But somebody bought it, and it's something that has more value than I'm sure they paid. I would love to swap them."
Despite investigations, the Charlotte Observer was unable to provide Skvarla with the name of the current owner of the precious bowl. The plot thickens….