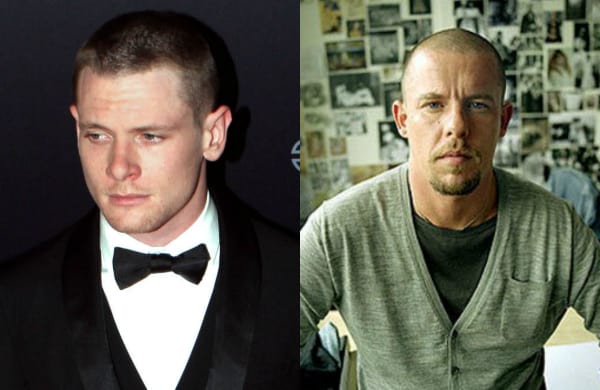 Actor Jack O'Connell will play fashion designer Alexander McQueen in a new biopic about the ill-fated sartorial visionary directed by Andrew Haigh (45 Years, Looking, Weekend). 
O'Connell's previous credits include Angelina Jolie's WWII drama Unbroken and Jodie Foster's Wall Street saga Money Monster.
McQueen took his own life in 2010 at age 40 shortly after his mother's death and just three years after the suicide of his mentor Isabella Blow.
Principal photography on the movie, which is produced by Damian Jones at DJ Films, will start next spring, and the pic is due for delivery at the end of next year. The script is written by Chris Urch, award-winning playwright of "The Rolling Stone" and "Land of Our Fathers," based on the biography "Blood Beneath the Skin" by Andrew Wilson.
"In 2009, Alexander McQueen put on one of his greatest shows — a stunningly beautiful re-working of his greatest designs from the past 15 years," according to a statement from Pathe. "It was a show that he dedicated to his mother and one in which he tried to make sense of his life and art. The film explores McQueen's creative process in the months leading up to the show, providing an intimate portrait of the man behind the global brand — a moving celebration of a visionary genius whose designs transcended fashion to become art."