PANTLESS BABS FOREVER! Mrs. James Brolin shows off her gams on the cover of W, reveals whether she sings in the shower.
INSTAGRAM ROUND UP. Greg Sulkin, Brooklyn Beckham, Trey Songz, and Trevor Donovan smolder.
NATIONAL SECURITY. Director of National Intelligence resigns because Trump.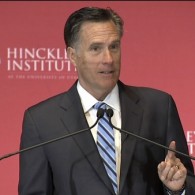 MITTENS. Mitt Romney to meet with Trump this weekend, may be appointed Secretary of State: "Romney doesn't have a great deal of relevant experience, just like South Carolina's Nikki Haley, whose name is also attached to the Secretary of State role. But he does have a bit more – he was a governor, ran management consulting and private equity corporations, managed the Salt Lake City Olympics organizing committee, and was a missionary abroad. Despite many of his less than acceptable positions, especially on social issues, Romney is seen by many as a statesman."
WHITE PEOPLE, AM I RIGHT? This very Republican photo taken by Mike Pence –using a selfie stick– goes viral: "The picture, tweeted by Washington Rep. Cathy McMorris Rodgers, showed the vice president-elect surrounded by more than 100 Republican representatives."
The GOP rainbow coalition: Alabaster, eggshell, ecru, cotton, cream, lily, bone, linen, milk… pic.twitter.com/bGEFtJyxwX

— Mark Harris (@MarkHarrisNYC) November 17, 2016
TELEVISION. Speculation has already begun about the next season of American Horror Story. 
TICK TOCK. Stephen Hawking says humans have 1,000 years to find a new planet: "I don't think we will survive another 1,000 years without escaping our fragile planet. I therefore want to encourage public interest in space, and I have been getting my training in early."
GOD SAVE THE QUEEN. In case The Crown didn't satiate your need for royal costume dramas, get ready for a look at another famous British queen–Victoria.
Discover the epic story of #VictoriaPBS, one of England's youngest queens. A new era begins January 15th at 9/8c on MASTERPIECE on @PBS​. pic.twitter.com/ww46MXc5hb

— MASTERPIECE | PBS (@masterpiecepbs) November 17, 2016
TERRORISM. New York bomber pleads not guilty: "Prosecutors have accused the Afghan-born U.S. citizen of setting off an explosion in Manhattan's Chelsea neighborhood on Sept. 17. It did not kill anyone but hurt 30 people. The attack came hours after authorities say another pipe bomb planted by Rahimi went off along the course of a charity road race in New Jersey, although that detonation did not injure anyone."
YEESH! What a horrible way to go.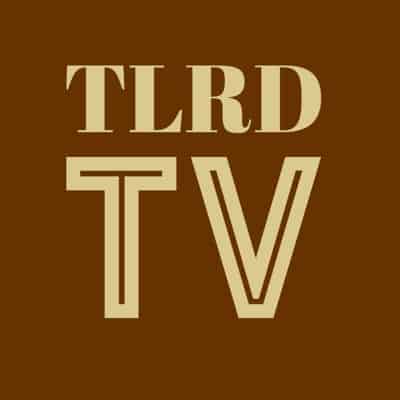 THURSDAY THIRST. Eduardo Chavez.
https://www.instagram.com/p/BLL_nr8lhkA/
https://www.instagram.com/p/BGaUB2zopSf/