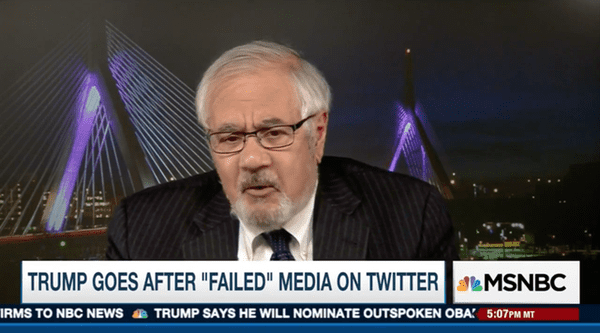 Openly gay former congressman Barney Frank went after deceased Supreme Court Justice Antonin Scalia on Tuesday while discussing Donald Trump's tweets about flag burning.
Early on Tuesday, Donald Trump tweeted that flag burning should be illegal, ignoring the fact that it is constitutionally protected as free speech under the first amendment.
While on Hardball with Chris Matthews on Tuesday night, Frank referred to an opinion Scalia wrote that defended the legality of flag burning and proceeded to make a quip about the late Justice's views on gay people.
Said Frank,
"Scalia wrote the opinion, he was very strongly on the other side of [flag burning], and [Trump] cited Scalia as his favorite justice. I think there was a pronunciation problem there. You know, Scalia was actually the leading advocate of fag burning, not flag burning."
Chris Matthews replied, "That's not funny," while laughing. The rest of Matthews' panel appeared taken aback by the remark.
More context on Scalia's history on flag burning via RawStory: 
Scalia once said if he were king, he "would not allow people to go around burning the American flag."
"However," the late Supreme Court Justice noted, "We have a First Amendment, which says that the right of free speech shall not be abridged — and it is addressed in particular to speech critical of the government."
Watch the clip of Frank, below.
https://www.youtube.com/watch?v=GOqdMGA0Ub8