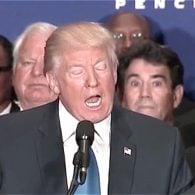 NPD. This is our President-Elect, he's got Narcissistic Personality Disorder and he's not changing: "It's not curable and it's barely treatable. He is who he is. There is no getting better, or learning, or adapting. He's not going to "rise to the occasion" for more than maybe a couple hours. So just put that out of your mind….He will say whatever feels most comfortable or good to him at any given time. He will lie a lot, and say totally different things to different people. Stop being surprised by this. While it's important to pretend "good faith" and remind him of promises, as Bernie Sanders and others are doing, that's for his supporters, so *they* can see the inconsistency as it comes. He won't care. So if you're trying to reconcile or analyze his words, don't. It's 100% not worth your time. Only pay attention to and address his actions.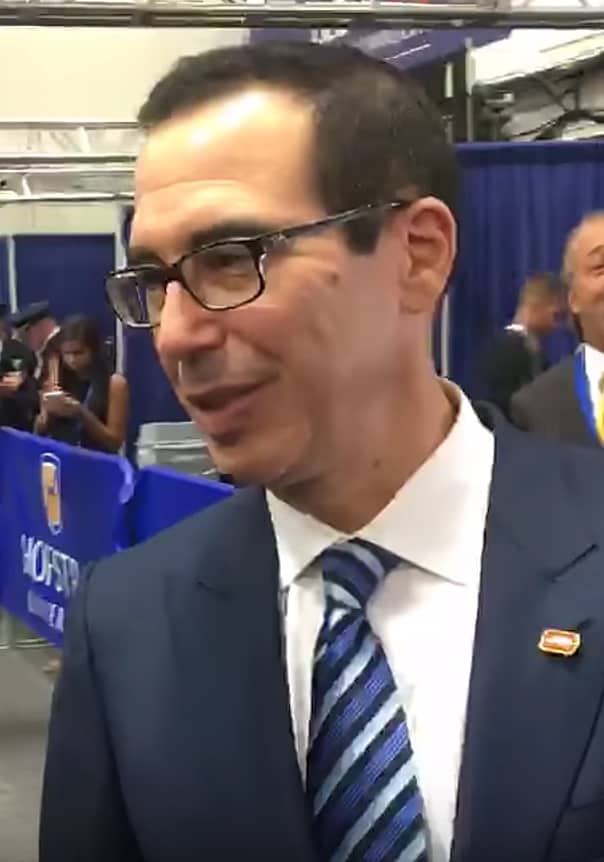 STEVE MNUCHIN. First priority is tax cuts: "'Our first priority is to cut taxes,' said Mnuchin in an interview with CNBC's Squawk Box. 'We want to cut the corporate taxes, which will bring back growth.' Mnuchin said that their plan is to cut the corporate tax rate to 15% from its current 35% level during the interview, which also included Trump's Commerce Secretary pick Wilbur Ross."
ELIZABETH WARREN. Stephen Mnuchin is Forrest Gump: "Steve Mnuchin is the Forrest Gump of the financial crisis — he managed to participate in all the worst practices on Wall Street. He spent two decades at Goldman Sachs helping the bank peddle the same kind of mortgage products that blew up the economy and sucked down billions in taxpayer bailout money before he moved on to run a bank that was infamous for aggressively foreclosing on families. His selection as Treasury Secretary should send shivers down the spine of every American who got hit hard by the financial crisis, and is the latest sign that Donald Trump has no intention of draining the swamp and every intention of running Washington to benefit himself and his rich buddies."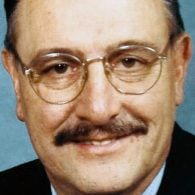 DEATHS. Montana LGBT activist dies: "Rick Holman, a leader in Butte's gay community and anti-AIDS advocate, died Monday morning in a Missoula hospital due to complications from a heart issue. 'He touched so many people's lives,' said Doug Ingraham, of Butte, Holman's friend and colleague. 'He's going to be missed by a lot of people and in a lot of places.' One of those places is Butte AIDS Support Services, Inc., or BASS. Ingraham, who's the organization's treasurer, said Holman was a founding member of BASS and served as its executive director for about 12 years. At BASS Holman, along with other members, provided support services for people with HIV and AIDS, including through the men's group potluck, where people could talk about social issues and health concerns, Ingraham said.
MDMA. FDA approves trials to use Ecstasy for PTSD: "Initial studies had patients under 12 weeks of psychotherapy along with three 8-hour sessions in which they took MDMA. After taking the drug, they lay on a futon surrounded by candles and flowers while soothing music played in the background — a calming environment amid the euphoric effects of the substance."
DEATHS. NBC legend Grant Tinker dies. Former spouse of Mary Tyler Moore produced Cheers, Family Ties and The Cosby Show,  The Mary Tyler Moore Show (and its spinoff Rhoda), The Bob Newhart Show, WKRP in Cincinnati, St. Elsewhere and Hill Street Blues.
WATCH: Sad news this morning about former NBC family member #GrantTinker, who passed away on Monday at age 90 https://t.co/yYbWDvAkta

— TODAY (@TODAYshow) November 30, 2016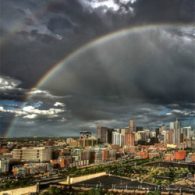 GAY GAMES. Competition steps up for 2022: "The Denver 2022 group has been working on this effort for two years and this week is submitting a 300-page bid proposal that organizers hope will vault it onto the site-selection podium. Nine cities are currently in the running and the top three will be announced in February.  The site winner will be announced next fall. Denver's host-city competitors for the site selection are Los Angeles, San Francisco, Austin, Dallas, Salt Lake City, Washington D.C., Hong Kong and Guadalajara."
DETROIT. 20-year-old man pleads guilty to threatening gay man with gun: "Stephen Drake Edwards pulled a gun on a 23-year-old Detroit man while yelling homophobic slurs and recording the incident on his cellphone camera. Edwards posted the video on Twitter and taunted police via appearances on Periscope."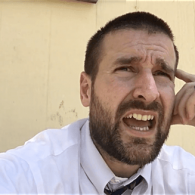 SOUTH AFRICA. Cape Flats cleric Oscar Bougardt  joins forces with anti-gay US pastor Steven Anderson and promises to build him a church in Cape Town: "On Monday, Bougardt revealed that he would be buying a building in Eerste River to set up the South African branch of Anderson's Faithful Word Baptist church. And he said the church will become operational as early as January next year. In September, Anderson made headlines when he was banned from both South Africa and Botswana due to his hate speech.
CHRIS PRATT. This month's GQ cover boy.
BEAR OUT. Bear rescued from a septic tank in Turkey: "At the beginning of September 2015 in the village of Ericek in Turkey, the men came to the assistance of a grizzly bear fell in a septic tank. The bear had ventured out to a farm to eat the chickens and fell in the tank concrete septic tank. The rescue operation has need to dig the ground to access the tank buried in the ground. A hydraulic hammer attached to an excavator has then created a hole in the tank large enough so that the animal can get out."
https://www.youtube.com/watch?v=6r8QX35ty9E
HUMP DAY HOTTIE. Dennis Craig
https://www.instagram.com/p/BG5LXcGNJUc/?taken-by=1denniscraig
https://www.instagram.com/p/BFQLAAtNJRS/?taken-by=1denniscraig
https://www.instagram.com/p/BAnSaDTtJUh/?taken-by=1denniscraig
https://www.instagram.com/p/BM77UqbgVah/?taken-by=1denniscraig