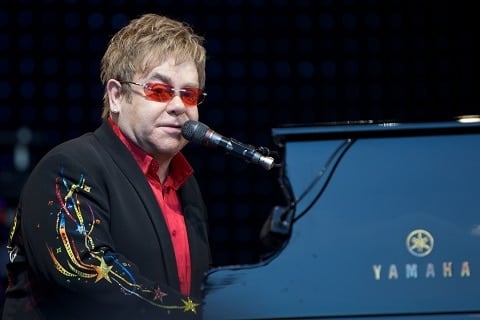 Elton John says he will not be performing at Donald Trump's inauguration despite an assertion made by an advisor close to Trump that the Rocket Man will be on hand to celebrate the swearing-in of the 45th president.
According to the New York Post, a rep for John said, "Elton will not be performing at Trump's inauguration."
On Tuesday, however, Trump advisor Anthony Scaramucci, who sits on the presidential transition team executive committee and is a vice chair of the presidential inaugural committee, bragged to the BBC about John performing at Trump's inauguration as proof of Trump's alleged gay rights bona fides.
"This will be the first American president in US history that enters the White House with a pro-gay rights stance," Scaramucci asserted. "Elton John is going to be doing our concert on the mall for the inauguration."
Scaramucci made the claim about John after detailing his own support for gay rights and marriage equality in his interview.
.@realDonaldTrump transition team member Anthony @Scaramucci says his boss supports gay rights and Elton John will play the Inauguration pic.twitter.com/mEyPZ5ZVZj

— BBC HARDtalk (@BBCHARDtalk) November 22, 2016
During the presidential campaign, John, who is a British citizen, said he supported Hillary Clinton, commenting, "We need a humanitarian in the White House, not a barbarian."