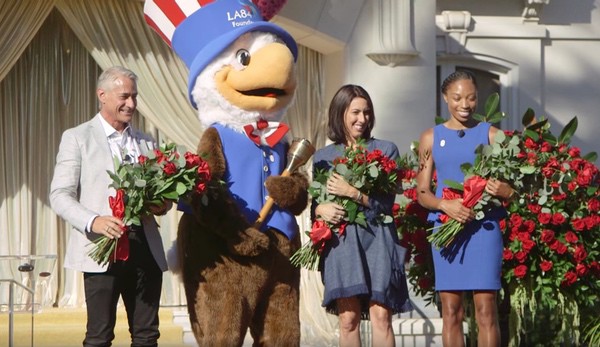 Greg Louganis will serve as Grand Marshal for the 128th annual Rose Parade with fellow Olympic medalists Janet Evans and Allyson Felix, making him the first openly gay person to be given that honor, the Mercury News reports:
Aaron Saenz, board president of the San Gabriel Valley LGBTQ Center in Arcadia, said the announcement is in line with what the organization is working to do lately in increasing the visibility of LGBTQ individuals.
"It's really forward thinking," said Saenz. "It's adding to the conversation that a respected Olympian, who also happens to be gay and living with HIV, can receive such a great honor and is part of the community at large."
The Rose Parade takes place to coincide with the Rose Bowl college football game on January 2.
Some folks will recall that in 2014 conservatives flipped out when one of the floats in the parade recognized marriage equality and a couple was married atop the float.
Watch the Louganis announcement:
https://www.youtube.com/watch?v=NT01n6XnMQM