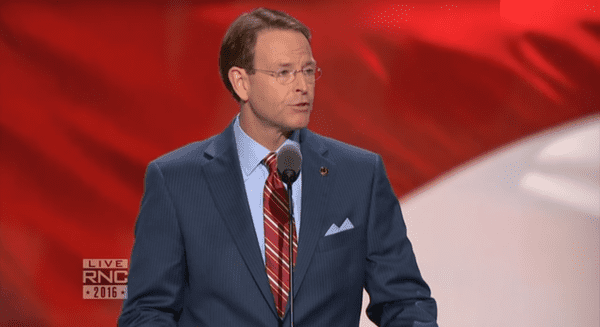 The head of anti-LGBT group the Family Research Council admitted on Friday that not only did Donald Trump do nothing to fight the virulently homophobic planks in this year's Republican Party platform, he was the only GOP nominee in the past 12 years who put up zero fight about the inclusion of bigoted policies that were advocated for by the religious right.
Tony Perkins made the revelation during a conference call with Ohio pastors, as Right Wing Watch reports:
Perkins, who boasted that he "wrote a large portion" of the Republican Party's platform at the GOP convention in Cleveland this year, said that Trump's campaign was the only Republican presidential campaign in the past 12 years not to put up a fight as he attempted to insert his hardline anti-LGBT and anti-abortion-rights stances into the party platform.
"I have had to fight every Republican campaign, including George W. Bush's campaign, John McCain's, Mitt Romney's, on the platform over life issues, marriage issues, human sexuality," he said. "I've had to fight every campaign except Donald Trump's campaign. They actually worked with us on the platform, in fact whipped, meaning gathered votes, on one of my amendments on the Johnson Amendment."
[soundcloud url="https://api.soundcloud.com/tracks/291505579″ params="color=ff5500″ width="100%" height="166″ iframe="true" /]
Perkins also said that if elected president, Hillary Clinton would continue her history of advocating for the 'LGBT agenda.' Perkins said that while Secretary of State Clinton "strong-armed foreign governments that were disproportionately Christian in their orientation" and  told them to "promote the LGBT agenda or lose their financial aid from the United States of America."
He added, "And even the religious freedom issues that were vocalized and verbalized and expressed were told to take a back seat to the LGBT agenda."
[soundcloud url="https://api.soundcloud.com/tracks/291505585″ params="color=ff5500″ width="100%" height="166″ iframe="true" /]
Watch a news report from the RNC convention discussing Perkins' influence on the platform, below.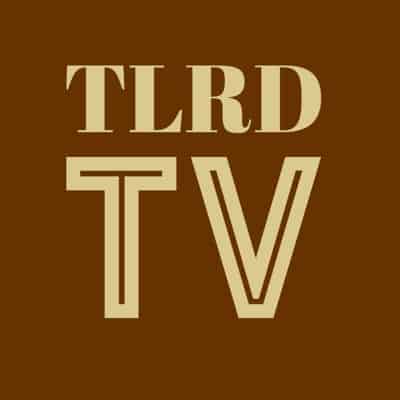 You can also watch Perkins' speech, here.