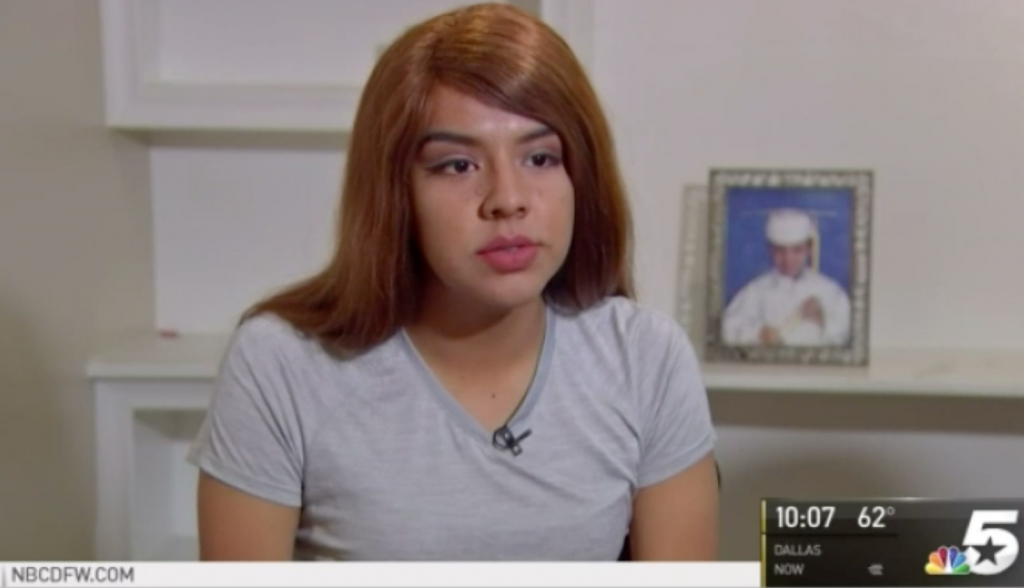 A transgender girl in Dallas says the assistant principal at her high school asked inappropriate questions about her body after another student complained that she was using girls' restrooms.
Jamie Lynn, 16, has been using girls restrooms' at North Dallas High School for about a year without incident, according to NBCDFW.com. However, on Monday, another student complained, prompting a meeting between Lynn, an assistant principal and two school resource officers.
"He asked, 'Do you have your boy genitals and is the top real?' meaning my breasts," Lynn said of the assistant principal. "That's something that made me feel really bad because I feel like an assistant principal shouldn't ask anyone that."
According to Lynn, the school is now forcing her to use a nurse's restroom. School administrators claim that's always been the case, but Lynn says the new policy began in response to the complaint. Lynn has launched a petition calling for the school to again allow her to use girls' restrooms.
"I feel isolated – like something they want to hide," she said. "I have to keep going for those kids that don't have a voice."
The school's decision to require Lynn to use girls' restrooms appears to conflict with a Dallas Independent School District's policy prohibiting discrimination against trans students. But it's not the first time North Dallas High School has made headlines for allegedly violating trans students' rights. In 2010, the school refused to allow a trans girl to run for homecoming queen.
Watch NBCDFW.com's report below.