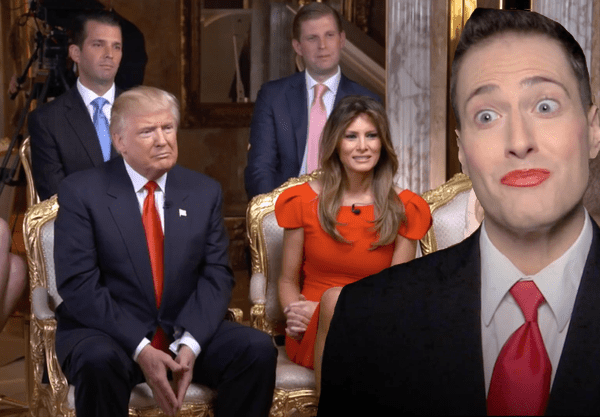 Randy Rainbow interviewed the Drumpf Trump family now that they are, officially, tragically, somehow the next first family of the United States.
Rainbow tried to keep it together for the interview but Ivanka failed to get the memo that openly calling The Donald the next president would trigger poor Randy to wretch.
Watch as Randy talks to Donald, Melania, Wednesday, Pugsley, Lurch, and Morticia, below.
PS is the lipstick an homage to Lesley Stahl? Let's hope it made the Trump boys uncomfortable.