ABC News Reporter Michael Koenigs made a pit stop on his election cycle tour at the World Firefighter Combat Challenge in Montgomery, Alabama and ended up meeting some smoking hot firemen.
Koenigs first introduces us to the the best fire chief in the country.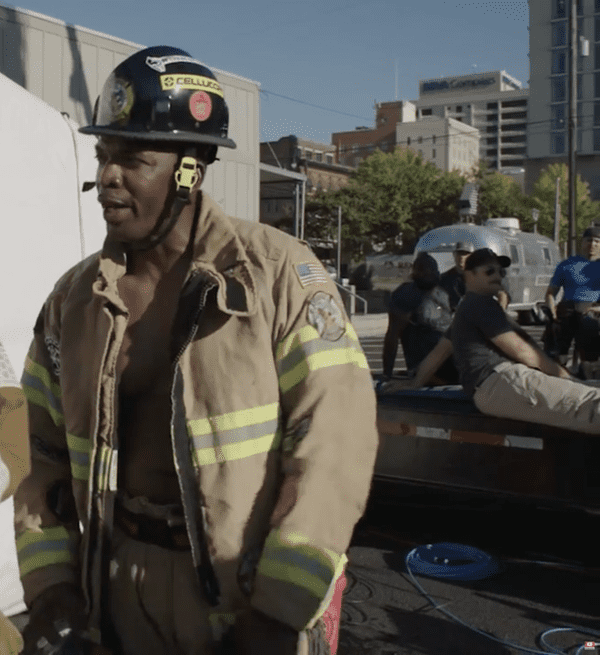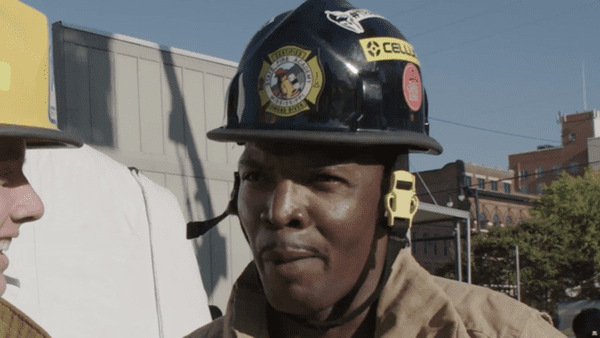 Hi there!
The chief teases us with a glimpse of what's underneath his coat–but insists on keeping it on because life is cruel.
Then we meet three more hunks, two shirtless, and one donned in lycra.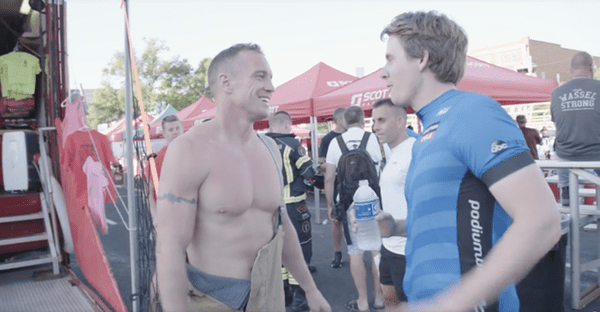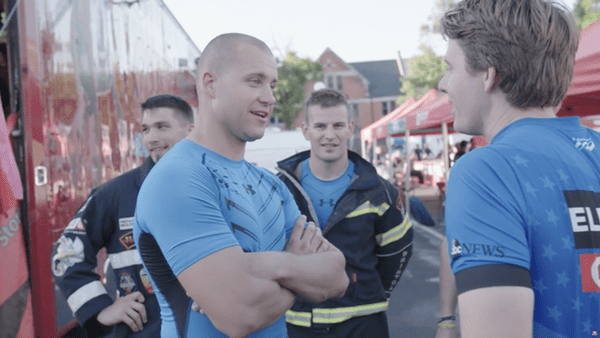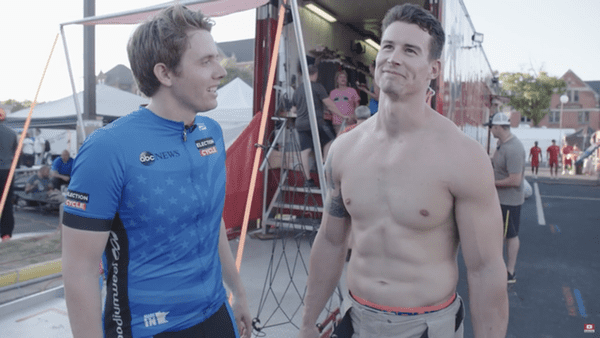 The final shirtless hunk loses major points (okay, all of them) when he opens his mouth and says he 'can't vote for Hillary.'
Did we mention the competition is in red state Alabama?
Watch, below.