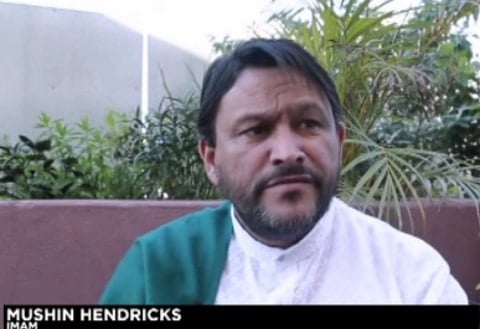 An openly gay South African imam has set up a mosque in Cape Town as a "calm and open place" for LGBT Muslims to worship together.
In 1996, Muhsin Hendricks founded The Inner Circle, a support group for LGBT Muslims living in Cape Town who felt rejected due to their sexual orientation. This led him to set up his mosque five years ago.
Although South Africa's constitution provides protections for LGBT people and allows for same-sex marriage, gay people are often subject to discrimination and violence. Imam Pandy, leader of a mosque in Mowbray, told AFP: "Homosexuality is unacceptable and the punishment will be the fire. How can you be homosexual? It is forbidden. And it is your duty as an imam or as a Muslim to go and speak to them and say 'no, it cannot be.'"
Nonetheless, Hendricks' mosque now has about 25 regular worshipers and even offers a marriage blessing to gay couples.
In an interview with News24, Hendricks said:
"I got divorced at the age of 29 after being married [to a woman] for six years.
"That was the point where I just felt – no more double life. I needed to be authentic with myself, and part of that process was to come out.
"This is who I am and if that means I am going to be killed because of my authenticity, then that is how I choose to meet God."
Inner Circle worshiper Zaid Philander added:
"There are a lot of lives being destroyed based on sexuality and religion, and that needs to change. Here they are the pioneers of this change, and this is a good place to start.
"I choose to be in a place where I can have a healthy relationship with God, and the Inner Circle gives me the freedom to be the person I am."
Hendricks, who travels the world to spread his message to other gay Muslims, said he is hoping to "arrive at a point where we can include queer people" and the Muslim community is not seen as the enemy.
https://twitter.com/SATrending/status/792937196030484480