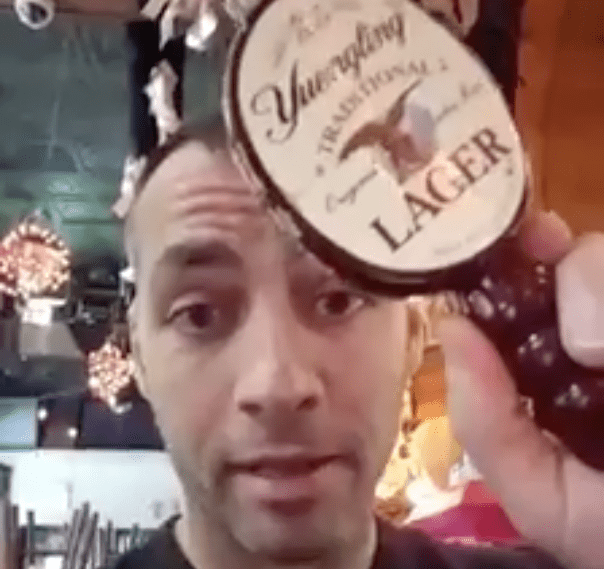 More than 15 bars in Washington, D.C., have joined a boycott off Yuengling beer after the iconic brewery's owner endorsed GOP presidential nominee Donald Trump.
Last week, we told you how out Pennsylvania state Rep. Brian Sims called on bars in Philadelphia's gayborhood to dump Yuengling, which is brewed in nearby Pottsville, after owner Dick Yuengling expressed his support for Trump in a meeting with the candidate's son, Eric.
The Yuengling boycott spread rapidly to bars in Baltimore and Washington, which are also home to many establishments that serve "Vitamin Y," according to a report from DCist.
David Peruzza, manager of JR's Bar in Washington, posted a viral Facebook video (above) on Thursday in which he unscrews the gay club's Yuengling tap.
"Just so you know, when people support things that don't support us, then we don't support them," Peruzza says in the video.
Another Washington bar, Annie's Paramount Steakhouse, reportedly sent back an order of Yuengling as it was being delivered: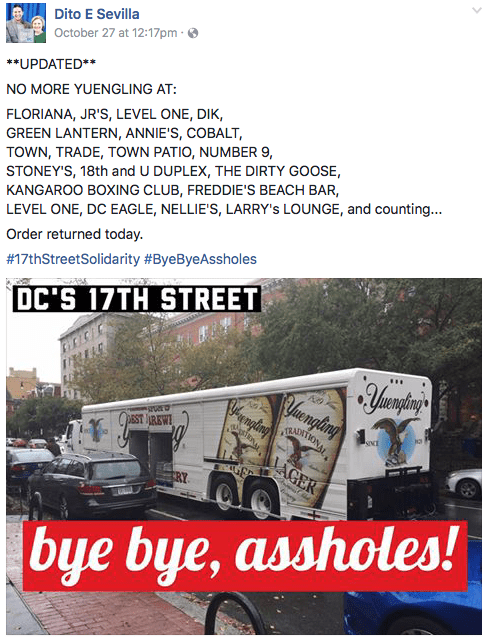 Philly.com notes that Dick Yuengling's support for Trump is hardly surprising, given his previous financial contributions to Republicans and his anti-union, anti-regulatory views. But the boycott isn't without its critics, even in the LGBT community.
Chris Allen, president of the D.C. Log Cabin Republicans, noted that Yuengling supports Philly's gay Pride parade and called the boycott a knee-jerk reaction that is "more about petty politics than principle," according to The Daily Caller.
On Tuesday, a Fox News panel railed against the boycott, falsely alleging that Trump supports same-sex marriage and joking that Dick Yuengling would be a great name for a gay porn star. Watch it below.