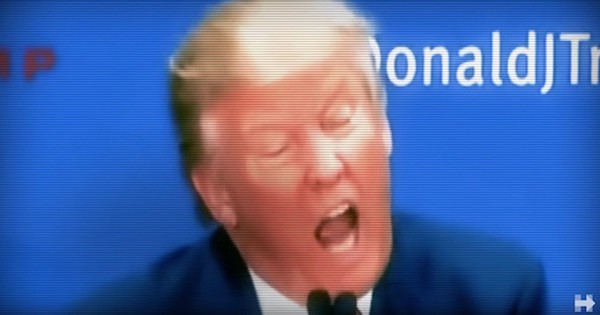 UPDATED BELOW
Donald Trump has canceled a planned meeting with the New York Times today just hours after a meeting with news anchors and executives from major networks described as a "f–ing firing squad" by the New York Post:
"Trump started with [CNN chief] Jeff Zucker and said 'I hate your network, everyone at CNN is a liar and you should be ashamed,' " the source said.
"The meeting was a total disaster. The TV execs and anchors went in there thinking they would be discussing the access they would get to the Trump administration, but instead they got a Trump-style dressing down," the source added.
A second source confirmed the fireworks.
"The meeting took place in a big board room and there were about 30 or 40 people, including the big news anchors from all the networks," the other source said.
"Trump kept saying, 'We're in a room of liars, the deceitful dishonest media who got it all wrong.' He addressed everyone in the room calling the media dishonest, deceitful liars. He called out Jeff Zucker by name and said everyone at CNN was a liar, and CNN was [a] network of liars," the source said.
The meeting, which included CBS' Norah O'Donnell John Dickerson, Charlie Rose, Christopher Isham Gayle King, Fox News' Bill Shine, Jack Abernethy, Jay Wallace, Suzanne Scott, MSNBC's Phil Griffin, CNN's Jeff Zucker and Erin Burnett, NBC's Deborah Turness, Lester Holt and Chuck Todd, ABC's James Goldston, George Stephanopoulos, David Muir and Martha Raddatz, was off-the-record.
Kellyanne Conway called the meeting "excellent" and "unprecedented" according to CBS News:
"It was an off the record meeting, very cordial, very productive, genial. But it was also very candid and very honest," she said. "From my perspective, it's great to hit the 'reset' button. It was a long, hard-fought campaign. Donald Trump proved that he animated America, he understood American and now he will be president to all Americans."
Conway was asked about the NY Post report on the meeting by Bloomberg TV and said that "it's not true" that Trump exploded in anger.
She added:
"By the way it's an off-the-record meeting, so whoever said that should think thrice."
https://www.youtube.com/watch?v=jRA5Zj0qGXk#t=5m30s
Trump tweeted about the "crooked media" shortly after the disastrous meeting:
https://twitter.com/realDonaldTrump/status/800885097775955974?ref_src=twsrc%5Etfw
After reports of the meeting emerged, news that a meeting with the New York Times scheduled for today had been canceled.
Trump tweeted:
"I cancelled today's meeting with the failing @nytimes when the terms and conditions of the meeting were changed at the last moment. Not nice…Perhaps a new meeting will be set up with the @nytimes. In the meantime they continue to cover me inaccurately and with a nasty tone!…The failing @nytimes just announced that complaints about them are at a 15 year high. I can fully understand that – but why announce?"
https://twitter.com/realDonaldTrump/status/801021596228091905
https://twitter.com/realDonaldTrump/status/801025256487940096
https://twitter.com/realDonaldTrump/status/801026635579424768
The NYT responded to Trump's explanation of the cancelation and his other charge:
That last one appears to be a reference to The Times's public editor, an independent ombudsman, who did indeed say a surge of letters to the editor since the election rivals the one that followed the attacks of Sept. 11, 2001. Online comment sections and calls to the public editor are similarly swelling. Some commenters are complaining of overly harsh treatment of Mr. Trump, but many others are angry that The Times was too sanguine about Hillary Clinton's victory prospects.
The Times's senior vice president for communications, Eileen M. Murphy, responded:
"We were unaware that the meeting was canceled until we saw the president-elect's tweet this morning. We did not change the ground rules at all and made no attempt to. They tried to yesterday — asking for only a private meeting and no on-the-record segment, which we refused to agree to. In the end, we concluded with them that we would go back to the original plan of a small off-the-record session and a larger on-the-record session with reporters and columnists."
UPDATE: As of 9:43 am, the meeting with the NYT is back on. More here.
Hope Hicks confirms that the Trump/NYT meeting is back ON… Trump is heading over to NYT HQ shortly…

— Brian Stelter (@brianstelter) November 22, 2016
Meanwhile, elsewhere in Trumpland:
https://twitter.com/realDonaldTrump/status/801029194906038272?ref_src=twsrc%5Etfw
And it is only thanks to foreign media that we know the content of Trump's recent meetings with world leaders, including that Ivanka Trump is continuing to be in on them.
Said Argentine President Mauricio Macri:
I hope that our good relations with the United States, seen under U.S. President Barack Obama, will continue and expand further under Trump. In the call, I also talked with his daughter. I have known her since her infant days.