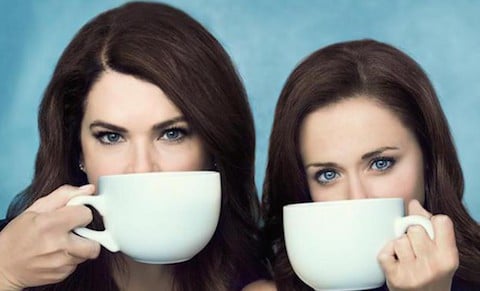 Check out our weekly guide to TV this week, and make sure you're catching the big premieres, crucial episodes and the stuff you won't admit you watch when no one's looking.
Awful Brooklyn millennials are at the center of yet another series, this time a twisted satire of procedurals with Search Party, starring Arrested Development's Alia Shawkat as she searches for a missing friend. The dark, whip-smart writing is also the perfect fit for the brilliant out comedian John Early. The series premieres tonight at 11 p.m. Eastern on TBS and airs nightly this week.
The time has come to crown another winner on Dancing With the Stars Tuesday at 9 p.m. Eastern on ABC. The mirror-ball trophy will end up in the hands of gymnast Laurie Hernandez, actress Jana Kramer, former football player Calvin Johnson Jr. or IndyCar speedster James Hinchcliffe.
Comedian Billy Eichner's Billy On the Street is back to terrorize the streets of New York, this time with Seth Rogen in tow Tuesday at 10:30 p.m. on TruTV.
https://www.youtube.com/watch?v=oTKD7JOMXHs
Get ready to have a good cry and a ton of coffee when Gilmore Girls returns Friday on Netflix. If you lead, I will follow you straight to Stars Hollow for four feature-length episodes chronicling a year in the life of Rory, Lorelai and the whole Gilmore gang.
Speaking of millennials, children of the '90s should make a return to Nickelodeon Saturday at 8 p.m. Eastern when beloved game show Legends of the Hidden Temple becomes a (probably terrible, but lovingly crafted) live-action film. Sure it's got the steps of knowledge, temple guards and even Olmec, but if the kids don't struggle with the stunningly simple three-piece puzzle in the shrine of the silver monkey, it won't really be right.
What are you watching this week on TV?