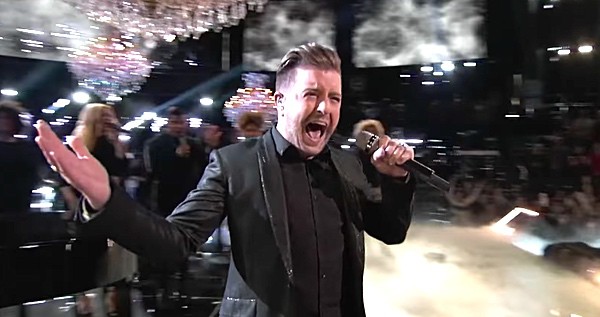 What new tricks does Billy Gilman have up his prodigiously talented sleeve?
Last night he belted the lesser known Celine Dion power ballad "I Surrender" out of it and left the judges in awe.
In rehearsals, coach Adam Levine said, "I love that you're doing a big Celine song that is not the big Celine song. It's perfect [because] you can take ownership of it." Gilman also welcomed the opportunity to sing something that represented his own tastes in music.
Gilman's performance led to a standing ovation from all four coaches, and host Carson Daly said afterward, "That is how you close the semifinals on 'The Voice.'" Levine said the panel had "the look of shock and amazement" as his artist sang, and pointed out that not many people can actually cover Dion so well. He also touted how "humble" Gilman is in the face of such a strong reaction.
The track came complete with the dramatic curtain reveal of a back-up choir, and fog cannons.
Watch:
https://www.youtube.com/watch?v=WFGmAyGBid4