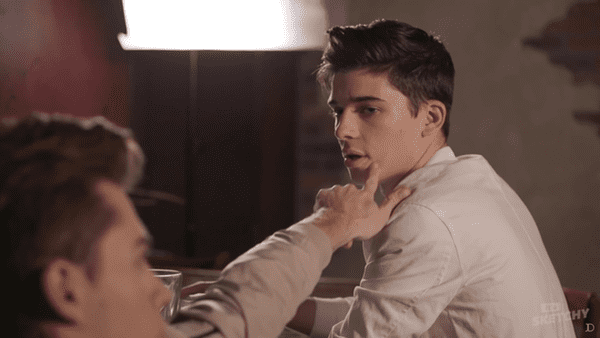 Comedian and YouTuber Jordan Doww has just launched a new sketch comedy show, "It's Sketchy", and the first episode tackles an experience you might be familiar with: that moment  you learn that your crush is straight.
Says Doww of his new video, "Us gays all know how it is when we find out our crush is actually straight…even with a little persuasion."
Doww explores the comedic possibilities that could ensue if you tried to hit on your straight crush even after finding out he's not into guys.
Watch, below.