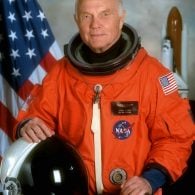 RIP. Astronaut and US Senator John Glenn passes away at 95: "In just five hours on Feb. 20, 1962, Mr. Glenn joined a select roster of Americans whose feats have seized the country's imagination and come to embody a moment in its history, figures like Lewis and Clark, the Wright brothers and Charles Lindbergh."
IT'S THE ECONOMY, STUPID. Trump's tweeting not only leads to death threats, it threatens American jobs.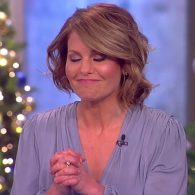 BYE, GURL. Candace Cameron Bure is leaving The View. 
TAKEI'S TAKE. George Takei on whether Donald Trump is evil: "'I think Mr. Trump is uninformed,' the 79-year old responded. He said after the election he was in a state of shock. 'For a good number of days, I could not see things with an even balance.'"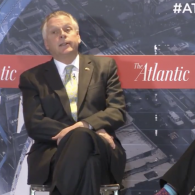 WTF. VA Gov. and longtime Clinton confidante Terry McAuliffe says his chicken named Hillary died right before the election: "I hate to say this, one chicken died. About a month before the election, Hillary died."
ANIMAL ADORBS. Remember this guy who wandered into a San Diego restaurant? 
https://twitter.com/SeaRescueTV/status/806981697078071296
GET OUTTA MY WAY. Kylie Minogue reiterates that she and Joshua Sasse won't get married until gay couples in Australia can: "Hopefully we won't have to wait too long."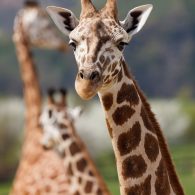 SAVE THE GIRAFFES. Giraffes are in danger of going extinct! "Because the giraffe population has shrunk nearly 40 percent in just 30 years, scientists put it on the official watch list of threatened and endangered species worldwide, calling it "vulnerable." That's two steps up the danger ladder from its previous designation of being a species of least concern. In 1985, there were between 151,000 and 163,000 giraffes but in 2015 the number was down to 97,562, according to the International Union for the Conservation of Nature (IUCN)."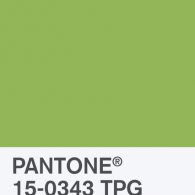 COLOR OF THE YEAR. Pantone names it color for 2017, Greenery, says choice is influenced by political and social landscape.
CHINA. Famous Hong Kong democracy activist distances himself from homophobic dad: "But Wong senior, a known adversary of Hong Kong's LGBT community, says the multicolored statues were "disgusting" and could "hurt the feelings" of the bank's customers. He claims to have collected about 1,800 signatures for an online petition asking the company to remove the statues, withdraw a policy granting benefits to same-sex partners of employees and withhold open support for LGBT causes."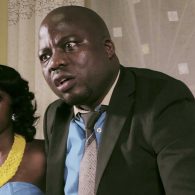 DEFIANCE. Uganda to get queer film festival: "This December, several hundred film fans from around the world are expected to gather in Kampala, Uganda. There will be no red carpet, no palm trees, and no billboards, just a series of text messages directing the guests to a series of otherwise undisclosed locations. Welcome to the Queer Kampala International Film Festival, the only gay film festival organized in a country where homosexuality is illegal."
GREAT BRITAIN. House of Lords extends pardons for gross indecency to Northern Ireland: "Until Wednesday, the region was excluded from legislation that posthumously pardons men convicted of sexual offences that are no longer illegal and allows the living to apply to have convictions overturned."
THURSDAY THIRST. Adam Davenport.
https://www.instagram.com/p/BHh56CNh7qk/
https://www.instagram.com/p/BEgrUTrK01p/
https://www.instagram.com/p/BBx3OkbK00D/
https://www.instagram.com/p/BDwQhnrK02x/