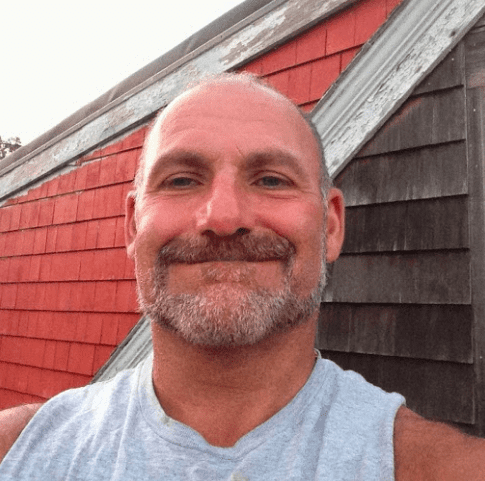 This week, former vice president and environment guru Al Gore met with Trump and daughter-in-chief-elect Ivanka to talk about climate change (and hopefully convince the president-elect that it's not, as Trump recently said, a hoax perpetrated by China). Unfortunately, Trump then went and picked climate change denialist and EPA foe Scott Pruitt to head the Environmental Protection Agency, sending a clear signal that President Obama's work to fight climate change is threatened.
As hundreds of top scientists prepare to send Trump a climate change letter urging him "to decide if you want your presidency to be defined by denial and disaster, or acceptance and action," Towleroad talked with queer, NYC-based activist Paul Getsos, author of the community organizing how-to Tools for a Radical Democracy and national coordinator for People's Climate Movement.
The group organized the massive 2014 NYC climate march and is launching a plan to push back on Trump on climate change in his first 100 days in office, culminating with a massive march in D.C. on April 29.
Towleroad: What are your biggest fears with Trump around climate change issues?
PG: He's tempered his language slightly on whether climate change is man-made. But even if he doesn't or can't pull the U.S. out of this year's landmark international Paris Agreement on fighting climate change, he could gut the rules of our Clean Power Plan we pledged to under Obama.
He's said he wants to increase coal production and unleash the fossil-fuel economy. So the move to a clean energy economy would devolve from a national movement to one where only progressive states like California, New York and Washington were participating.
But I also think people are focusing too much on Trump himself. Sure, we don't want to normalize a president who borders on a proto-fascist. But we also have to organize against programs and policies. The Republicans are going to change the way Medicare and Medicaid operate. As activists, we have to drill down into specific issues and plans. Just saying "Not My President" makes people feel good but it's not enough.
Is there value in the many protests of generalized Trump hostility and resistance we are seeing right now?
PG: Protests are fine. I've organized them all my life. But we have to think of protests as on-ramps to bring people into more sustained activism. Look at [the police and criminal justice reform movement] Black Lives Matter. It's a very open-source model. Anyone can take up the BLM banner and do something around it. You don't have to sit through a 12-hour collective decision making meeting. If there's a police killing of an unarmed black man and you want to do something about it, you just do it, create a chapter.
It's interesting that in this moment of renewed activism, How to Survive a Plague, David France's epic and detailed saga of the AIDS activist group ACT UP, was just published. What can we learn from ACT UP right now?
PG: I learned how to organize through ACT UP. It gave you two options. You could go to those 300-person meetings and stay eight hours to work through the details–or you could just show up at demos. I was 22 and I didn't want to go to hours-long meetings, but they also offered a low bar of participation that made me feel good. For others, they had an organized infrastructure with working subgroups that moved the needle and made real change.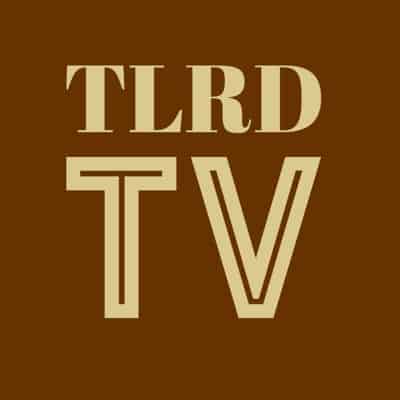 Do you think the power forces ACT UP was going up against were not as hardened right-wing as they are now?
PG: I don't know about that. We weren't just fighting AIDS but also for recognition as LGBTQ people. The Reagan people were really right-wing. But then again we also had the Dems in control of Congress.
Do you think in the coming years we'll see any progressive advancement or will it all be just fighting to hold back the worst?
PG: It'll be about preserving what we have. For me, it's about holding [Senate Minority Leader] Chuck Schumer accountable to fight the Republicans on everything. Every New Yorker, especially, should be making sure that Schumer is blocking the bad stuff and moving the good stuff. My group plans to have 20 people showing up at his district office every day of Trump's first 100 days, demanding to know, "What are you doing today?"
Everyone's trying to balance counter-Trump activism with their busy lives, job, parenting. What should someone's activism diet look like right now?
PG: Start by donating to issues and organizations you care about. Lots of organizations are building their budgets right now. And consider donating not just to big national groups but to local groups doing work you care about, like a group I'm in here in NYC, like Community Voices Heard, which will be working on public housing, civil rights and other issues affecting African Americans.
New York Immigration Coalition is also great, and so is Uprose, which does a lot of youth leadership development with youth of color in Brooklyn, working on jobs, gentrification and climate and environmental justice. It's a great investment in the next generation of politicians and activists.
Then I'd say, find an organization that really speaks to you and do concrete volunteering. Find out what they need. For example, for our April 29 march, we need 1,000 people to be peacekeepers, and we also need volunteer doctors and nurses. You can organize fundraisers among your friends for groups you care about. You can join a neighborhood watch program to protect vulnerable people in your area. Or you can get on an emergency response list.
Also, do your research. Approach activism like you'd approach joining a gym or moving to a new neighborhood–put some time into it. This is going to be a long term fight. Sign up for the e-newsletters of the organizations you care about. Choose your reading diet carefully instead of just letting yourself get bombarded over social media. And don't hesitate to ask groups, "What happens as a result of my participation?" You should feel a sense of ownership of your participation.