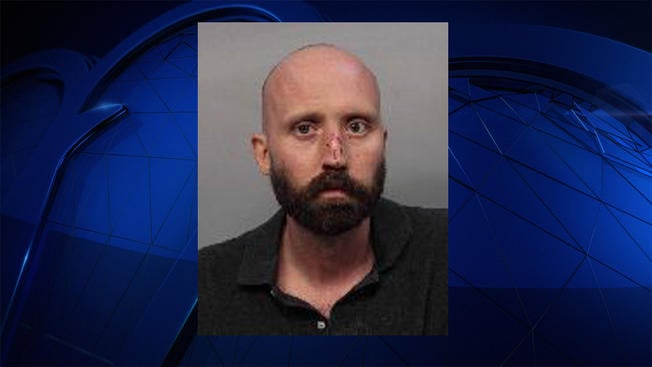 Police have arrested a man who threatened to attack an LGBT-friendly church in Miami Beach, an attack he claims would have been worse than the Orlando massacre.
As NBC Miami reports, Joseph Jorczak, 34, set his sights on the Miami Beach Community Church, which welcomes members of the LGBT community.
Jorczak was known to the church as a possible threat. Its pastor Rev. Thompson had a restraining order against Jorczak.
More background on Jocrzak from The Miami Herald, 
Jorczak ran for city commission last year, describing himself as a volunteer at the church. He later withdrew from the race. He could not be reached for comment Thursday and no lawyer was listed on his court records. […]
On his posts on Facebook, Jorczak repeatedly writes slurs against gays, President Barack Obama and rails against police and Miami Beach's government.
Among his anti-gay posts, Jorczak wrote "you cannot trust the LGBT community" and called LGBT people "nasty people."
He also reportedly said online that "The Miami Beach Community Church is filled with a bunch of sick homosexuals," and, most worrisomely, "Orlando will look small to what is coming to Miami Beach, specifically the Miami Beach Community Church."
In a video posted online, Jorczak said he had "tumors" that "are coming back", a fact he proclaimed as some sort of "sign"–presumably a sign that he was meant to attack LGBT people. He also said, "I'm not going to go out of this world like a punk. I choose my battles, but I have no choice in this one."
In that same video he showed how he could make napalm within seconds.
Police say he had also managed to acquire an AR-15 rifle.
Jorczak faces charges of stalking, cyber stalking and violating a restraining order.