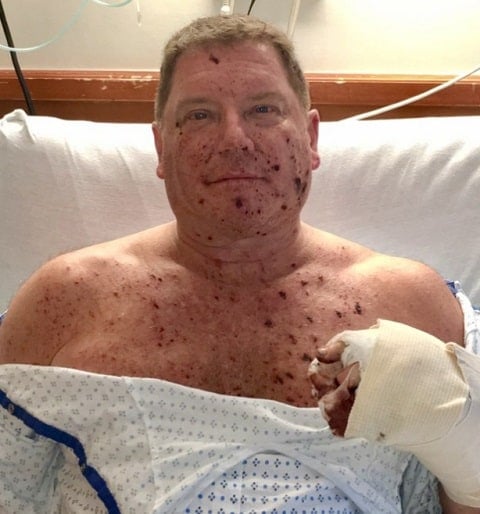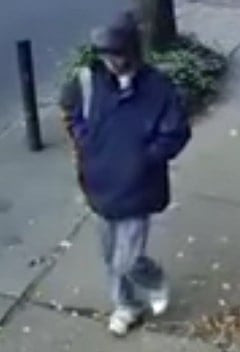 Philadelphia police have released a photo and video of a person suspected of dropping off a package bomb to a gay man's home last week.
The package was dropped off at the home of Jim Alden on the morning of November 20. Alden suffered injuries to his face and torso when he opened the package two days later.
According to police, the person of interest is male, Asian and aged between late teens and early 30s. The suspect is seen to be wearing a baseball cap and an Elmer Fudd-style cap with ear flaps
Commissioner Richard Ross Jr. told Philly.com:
"We really do not have a motive right now, and that's one of the challenges we're dealing with. Right now, the victim does not appear to know who would want to harm him. We have had extensive conversations with him."
California native Alden lives with his partner and had a rainbow "Love Trumps Hate" sign in the front window of his building.
He posted a note on a fundraising page on Tuesday saying he was overwhelmed "at the outpouring of love and support that I've received from my partner, family, friends, and coworkers."
According to the fundraising page, Alden could have been blinded had he not put on his glasses prior to opening the package. He also lost parts of two fingers on his left hand and suffered damage to his face, chest, arms and eardrum.
A $10,000 reward is offered for information that leads to an arrest. Anyone with information is asked to call 215-686-TIPS.
You can donate to Alden's fundraising page here.
Watch police CCTV footage of the suspect below.
(Images via YouCaring)