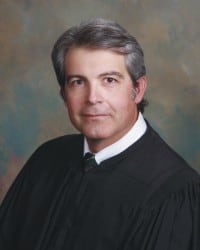 A judge has thrown out an executive order issued by Louisiana Governor John Bel Edwards that protected LGBT government employees from discrimination on the basis of sexual orientation and/or gender identity.
Judge Todd Hernandez deemed the action "an unlawful usurp of the constitutional authority vested only in the legislative branch of government."
Edwards issued the order, which provided exemptions for religiously affiliated organizations, in April.
State District Judge Todd Hernandez ruled that Democratic Gov. John Bel Edwards' anti-discrimination order is unconstitutional because it seeks to create or expand state law. The order prohibited discrimination in government and state contracts based on sexual orientation and gender identity.
The decision delivered a significant victory to Republican Attorney General Jeff Landry, who filed the lawsuit challenging the LGBT-rights order. Landry praised the ruling and said his challenge was aimed at "upholding the checks and balances on executive authority as established in our state constitution."