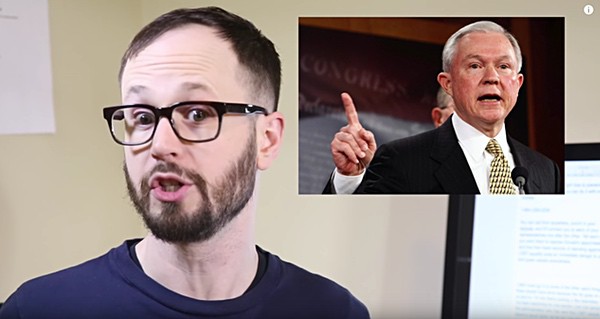 As you may know, while Donald Trump claims to be a friend to LGBTQ people, he has filled his administration with some of the most virulently anti-LGBTQ individuals possible.
In a new clip, Matt Baume takes a look at the 10 worst appointees Trump has named so far, including Alabama Senator Jeff Sessions (above), Elaine Chao, Betsy DeVos, Tom Price, Nikki Haley, and more.
By the way, Baume's clip was filmed before Trump named Dr. Ben Carson as HUD Secretary. Carson surely would have made this list.
Watch: