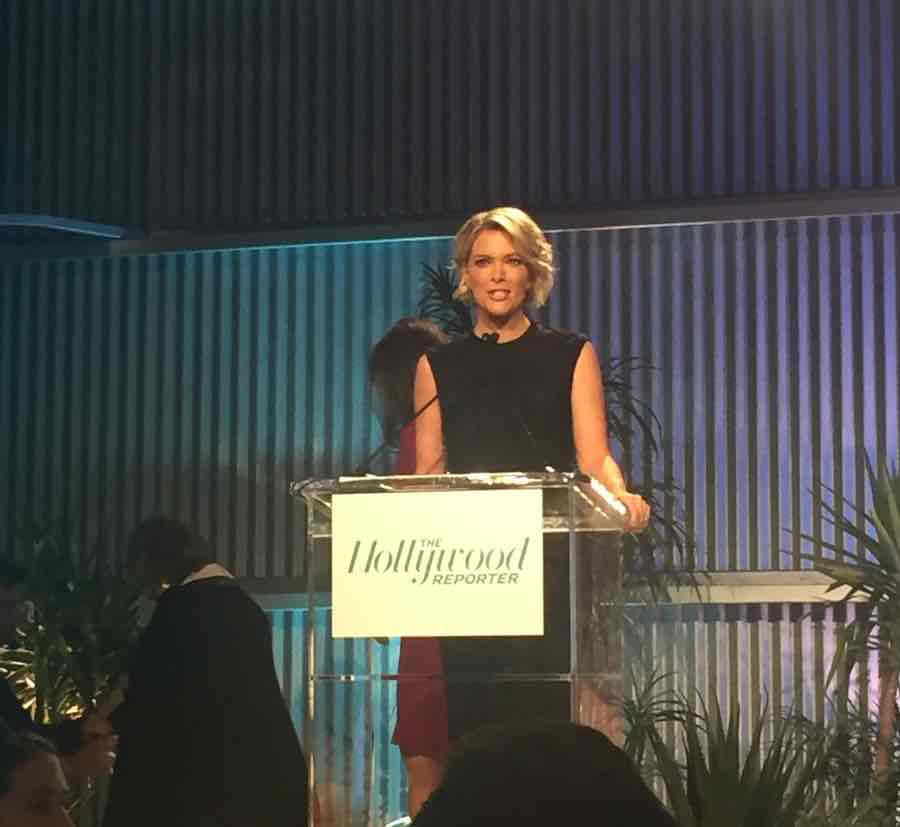 Kathy Griffin booed Fox News anchor Megyn Kelly for praising Donald Trump during her remarks at The Hollywood Reporter's women in entertainment breakfast on Wednesday.
Kelly was opening the event honoring and celebrating women within the entertainment industry.
Referring to the president-elect, Kelly said, "I have high hopes for him. Despite the tweets and all the rest of it, there is much to admire about Donald Trump."
Griffin, one of the many industry heavy-hitters in attendance, loudly booed Kelly, eliciting laughter from the crowd.
Kelly retorted, "There is. Stop that, stop that." She added, "There's room for the loyal opposition in this country, absolutely."
"F*** him," Griffin replied back.
"Guess who that is? Kathy Griffin," Kelly said, to more laughter from the audience.
.@MegynKelly addresses Donald Trump | #THRWomen pic.twitter.com/yUcGuwa9tf

— The Hollywood Reporter (@THR) December 7, 2016
Right after @megynkelly gets booed by @kathygriffin, she continues saying what there is to admire about @realDonaldTrump #THRwomen pic.twitter.com/LI1CUwZ2PS

— Chris Gardner (@chrissgardner) December 7, 2016
Kelly also praised Michelle Obama and Hillary Clinton in her speech.
During @megynkelly opening remarks, she gets loudest applause for her comments on @MichelleObama #THRwomen pic.twitter.com/w3cX2OeEuj

— Chris Gardner (@chrissgardner) December 7, 2016
[Top photo via Twitter]