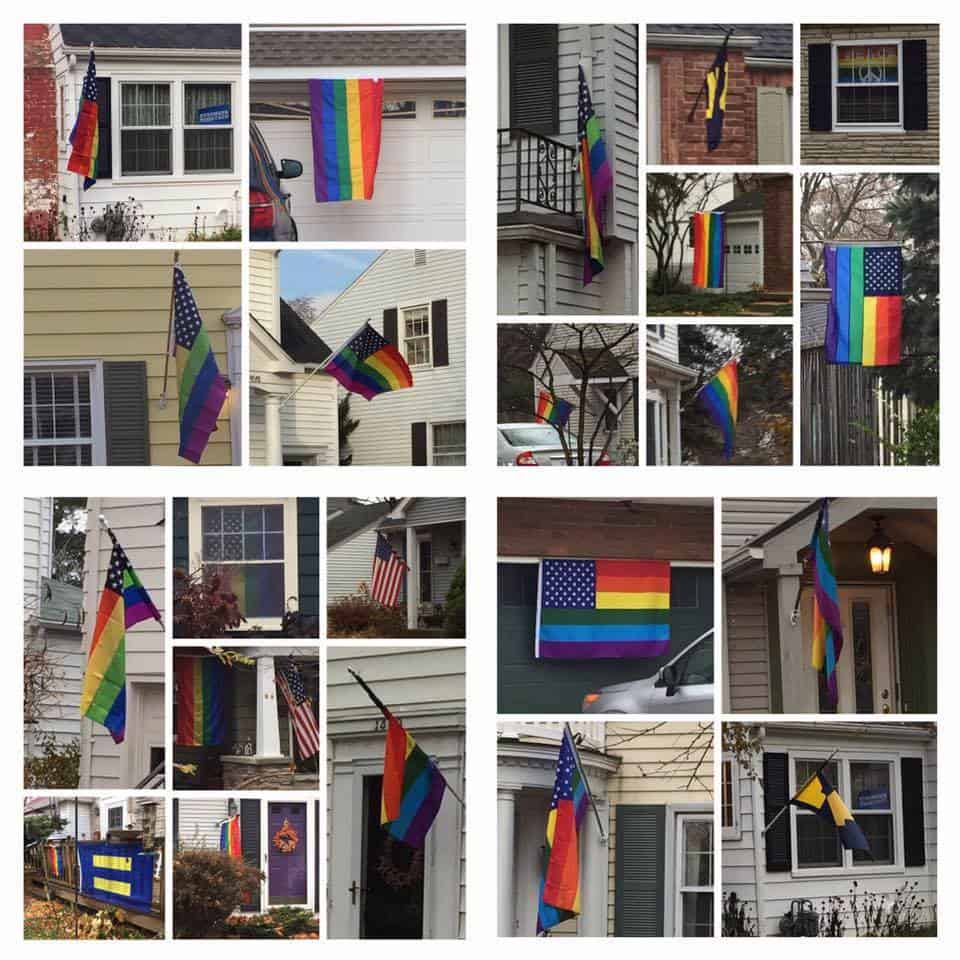 A neighborhood in Michigan responded to an anonymous complaint about a gay pride flag in the best way possible.
When Ann Arbor resident Susan Pearlman found an unsigned letter complaining about her gay pride flag she was shocked.
The anonymous writer claimed to be "troubled by the rainbow flag because it overlooks so many of the things our country represents. The flag is missing the white stripes that represent purity and innocence."
The author suggested that Pearlman should add an American flag next to her pride flag.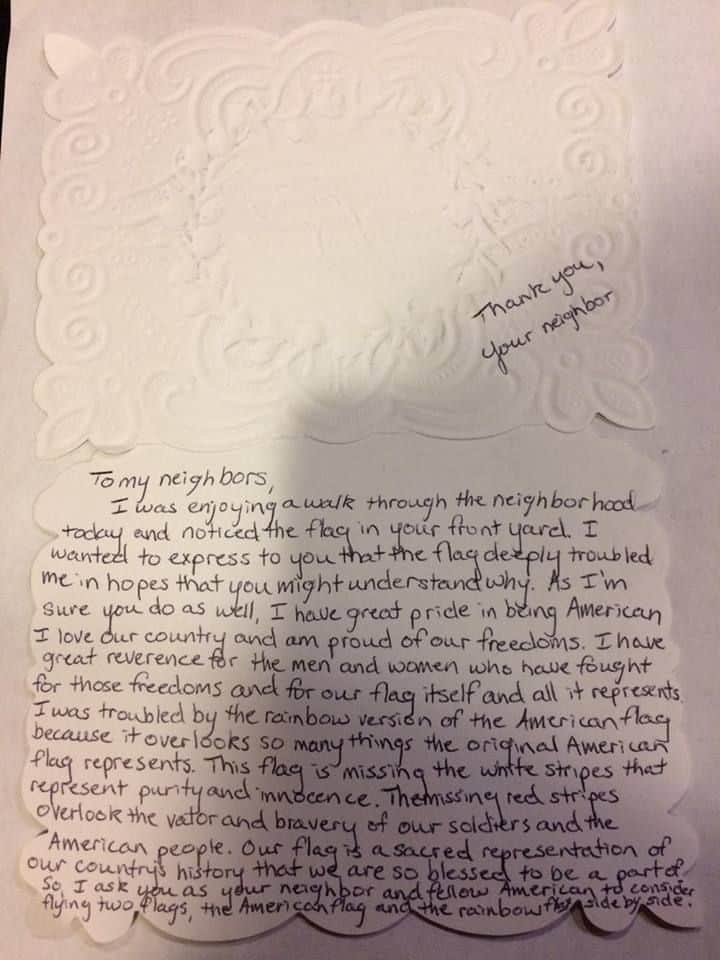 Shaken by the experience, Pearlman shared the letter with her neighbors who responded by unfurling rainbow-emblazoned pride banners of their own to show their solidarity and support.
Pearlman wrote about receiving the letter and her neighbors' response in a post to the secret pro-Hillary Facebook group Pantsuit Nation:
The day after the election I received a letter in my mailbox without a return address. It proceeded to explain that a "neighbor" had walked through my neighborhood and upon seeing my rainbow flag felt "uncomfortable". The letter went on to "explain" that my rainbow flag was disrespectful to the American flag. It was signed "your neighbor". Needless to say I was shocked. I live in a very blue city in an even bluer neighborhood (unfortunately in a newly red state). A college town with a diverse population and my neighborhood reflects the diversity. Shaking and crying I shared the letter immediately with a few neighbors. I also sent out a response to our neighborhood email list. Please know I didn't think for a moment it was one of the people on my street. I believed it was someone close by who now felt emboldened to shame someone flying a flag in solidarity with LGBTQ sisters and brothers. I had started flying the flag the day after the PULSE Orlando massacre. How did my wonderful, loving neighbors respond? They built a wall of flags. Love will always trump hate.
According to Mashable there are now over 20 flags flying in the neighborhood.
[h/t Mashable]