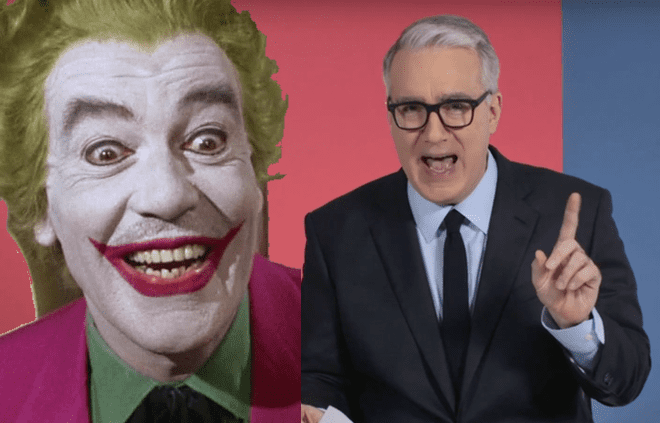 Keith Olbermann examined Donald Trump's "nefarious" cabinet appointees to date on the latest episode of his web series "The Resistance."
Olbermann compared Trump's picks to Batman villains–specifically those from the Adam West Batman era because they are so absurd they seemingly defy reality.
After thoroughly dissecting Trump's troubled list of cabinet members-to-be, Olbermann concluded that "the problem with the Batman villains of the Trump administration" is that "they are so overtop you think they cannot be real." That's troubling because Trump's campaign could have been described in the same way. And we all know how that turned out.
Take a closer look at Trump's villainous picks, below.