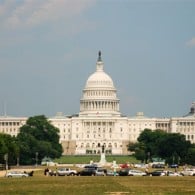 NEO-FASCIST TAKES POWER DAY. Boeing pledges $1 million for Trump's inaugural events: "The company already had committed $1 million to help underwrite inaugural events when Trump took aim at the manufacturer this week, according to a Boeing official familiar with the planning, who requested anonymity to speak frankly about the discussions. The donation matches the amount Boeing gave to President Obama's 2013 inauguration, Federal Election Commission records show."
SHUNNED. Trump transition team scrambles for A-list performers: "They are willing to pay anything," one of the insiders told TheWrap. "They told me, 'We'll pay their fees.' Most of these artists' fees are in the six to seven figures." The insider said the Trump negotiator also offered to pay him for delivering top talent, saying, "Name your price."
FEAR. Gay couples fear marriage rights could go away under Trump.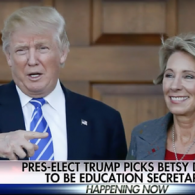 BILLIONAIRES. Trump says he wants ultra-rich people in his cabinet: "Donald Trump on Thursday brushed aside concerns that he had tapped too many super-rich people for his cabinet, saying "I want people that made a fortune!" … In a campaign-style speech at a convention center here, he playfully rejected criticism that his nominees — a group that includes four billionaires with Thursday's appointment of former wrestling executive Linda McMahon to head the Small Business Administration — are not reflective of the American public.
https://www.youtube.com/watch?v=7OO5AMSicoc
PAYING THE PRICE. NYC gets shafted on Trump protection: "Mayor Bill de Blasio vowed Wednesday to fight Congress' refusal to reimburse the full $35 million the NYPD is spending to protect President-elect Donald Trump and his family through the Jan. 20 inauguration — saying the paltry $7 million offered is insufficient."
VANISHING ANIMAL. Giraffes are on a path to extinction. "Their population numbers have declined 40 percent in that past 30 years, the International Union for Conservation of Nature said today in a troubling announcement."
https://www.youtube.com/watch?v=vh3Rcl-2wDE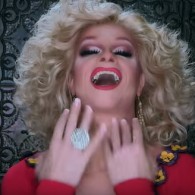 PROFIT BLISS. Receipts soar at Irish drag queen's bar: "At the end of last year, Panti-Bliss's pub firm, Panty Bar Ltd was sitting pretty on accumulated profits of €205,359. The €173,400 in profits for 2015 compare to profits of €82,290 in 2014, when the increase in the firm's cash pile was a more modest €15,810. Gay icon Panti-Bliss aka Rory O'Neill first came to widespread national attention through the 'Pantigate' saga in 2014 that culminated in her Noble Call speech at the Abbey Theatre.Last year, Panti-Bliss was the best-known public face in support of the Marriage Equality referendum."
PHILIPPINES. Condom restriction spawning HIV epidemic among gay men: "Human Rights Watch said in a report released Thursday that HIV prevalence among men who have sex with men has increased tenfold in the last five years, but the government has failed to adequately target prevention measures on that population."
DEAR GWEN. Women reporters of color write letters to the late journalist Gwen Ifill.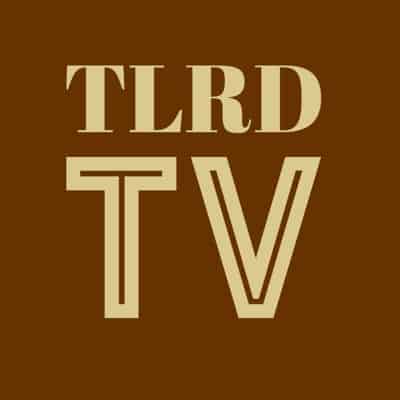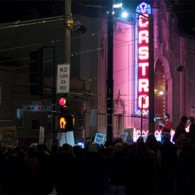 DARKER DAYS. Will gay and lesbian neighborhoods resurge under Trump? "Segregation is a natural human response derived from fear of others, and to imagine a future when urban American becomes more divided—whether people separate themselves into neighborhoods because they choose to or they are forced to—undoes advances our country has  made in creating an open, accepting, and tolerant society. People are again seeking kinship with others who feel similarly marginalized, and this might mean that gay neighborhoods, with their self-protective and sometimes outspoken nature, may again rise, but hopefully not as communities of last resort for America's LGBT citizens."
TONIGHT. Madonna's "Rebel Heart Tour" on Showtime.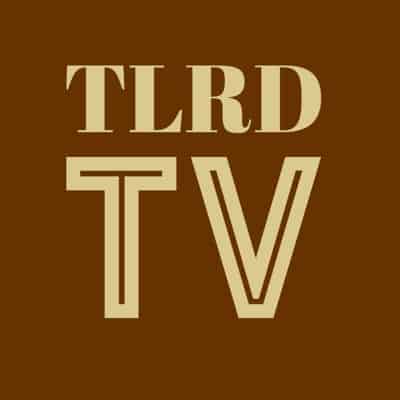 WAR. The Planet of the Apes latest installment looks very dark.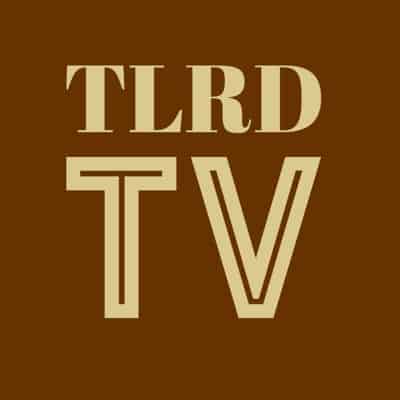 FRIDAY FLASH. Bookpudit.