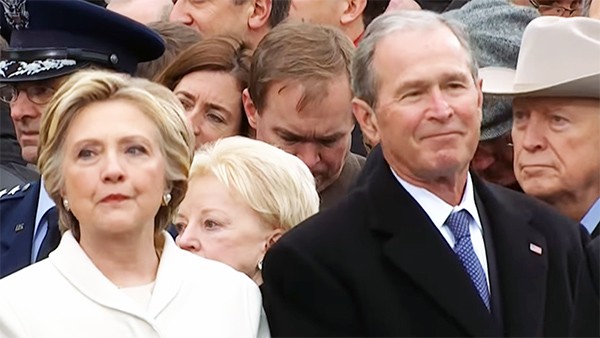 Finally, something to laugh about with respect to this inauguration!
Except it might be more like thought channeling than just bad lip reading, in this case. Trump and Obama swap schoolyard insults the whole time, which I hope actually happened.
Michelle to Dubya [beaming]: Are you wearing a big boy shirt?
Dubya: Yeah. And probably never will again. [snicker]
Pence [being sworn in]: The new kid smells like falafel.
Watch: