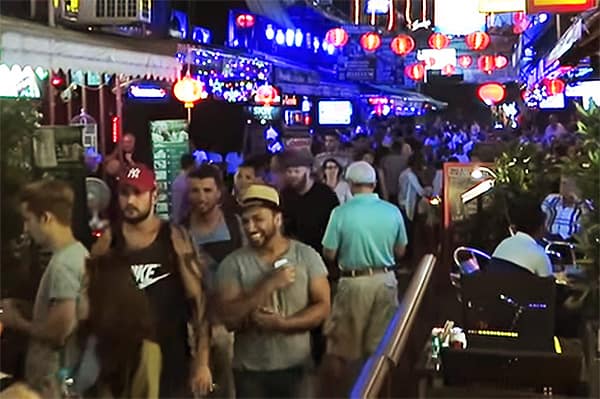 Although the Thai capital has a hedonistic reputation, Bangkok has not held a gay pride festival since 2006. That is set to change this year, as a coalition of local LGBT groups, including Out BKK, have announced plans to hold a six-day event.
Initially slated for May, it has been postponed to an as-yet-unspecified date in November to observe a one-year mourning period following the October death of the revered King Bhumibol Adulyadej.
While the tourist hotspot of Phuket has its own annual event, Bangkok itself has not seen one in 11 years. While not due to an official ban, especially as the country's laws have become increasingly accommodating to its LGBT community, the new organizers point to an over-commercialization of the previous pride celebrations, as well as a general lack of initiative:
"It was the lack of organisation and a lack of a definite plan back then that really affected Pride [from going] ahead," [said] Paul Heymans, founder of OUT BKK . . . The pride parades of a decade ago were organised by the business sector, and capitalized on the gay movement, and were less focused on promoting visibility or acceptance for the LGBTQ community, claims Rapeepun Jommaroeng, the deputy secretary-general of Rainbow Sky Association of Thailand (RSAT).
However, it is worth noting that a recent attempt to set up a similar event in Thailand's largest northern city, Chiang Mai, was met with anti-gay protests. Having one in the capital again may go a long way to reasserting LGBT rights and fostering community not just in Thailand but the surrounding region as well, especially since challenges remain in the country.