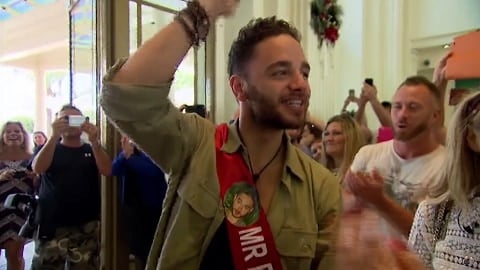 A British soap star has said he wants show bosses to make his character gay.
Said Adam Thomas, who stars in Emmerdale as Adam Barton:
"Whoever's gay seems to get a good storyline so I'm hoping Adam turns gay. I'm putting it out there. I'm not bothered about snogging another guy – I love guys.
"I've not kissed a guy, yet but there's a first time for everything. If you're gonna go there, go there. Life is a celebration. Make each day count as they said in Titanic."
On Emmerdale, his character is married to Victoria Barton, played by Isabel Hodgins.
According to tabloid The Sun, video footage released in 2010 showed Thomas hurling homophobic insults at student Ricky Platts. The actor later said in a statement: "I deeply apologise for my actions and I am horrified to realise that I have caused offence."
https://www.instagram.com/p/BNfWBs2gFIz/?taken-by=adamthomas21&hl=en
Thomas has recently returned to Emmerdale after taking a break to appear in mystifyingly popular reality show I'm a Celebrity…Get Me Out of Here, where he came third.
Watch Thomas reunite with his family following his stint on I'm a Celebrity… below.