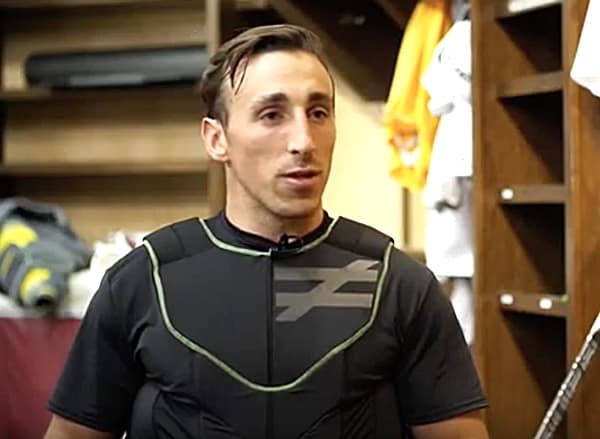 Boston Bruins forward Brad Marchand spoke to ESPN about a tweet he wrote in late December denouncing a fan who called him a "fag", and about his support for gay people in general.
Replied Marchand to the tweet (since deleted): "This derogatory statement is offensive to many people around the world your the kind of kid parents are ashamed of."
https://twitter.com/Riouinsuiko/status/814675755653283840?ref_src=twsrc%5Etfw
ESPN asked Marchand about the tweet, for which Marchand got much support.
Said Marchand:
I want to stand up for what I believe in, and I don't think it's right when people say things or bash people because of their sexual orientation. I have friends who are in gay relationships, and I don't think it's right for people to be against that. Everyone is allowed to find love whatever way that is, so I felt like that was a time to say something, especially nowadays. We're in 2017, and things are a lot different than they were 100 years ago. We're all evolving to be equal, and that's the way things should be.
Marchand also said that pro hockey is ready for a gay player:
Guys would accept that, no question. We're a team in the [dressing] room and a family. It doesn't matter what different beliefs guys have, or where they come from, or whatever the case may be. Guys would accept it. Again, in the room we're a family. That's the way it is on a hockey team, and that's the way it will always be…It's bound to happen at some point, and when it does, it will be accepted.
Read Marchand's full interview HERE.
A youTube tribute to Marchand: