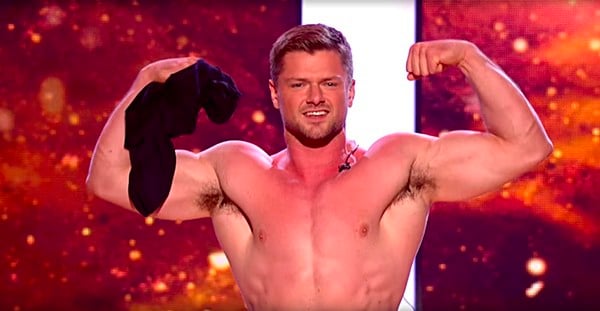 Let It Shine is a new British talent competition intended to find five contestants to play the role of a boy band in a touring theatrical production featuring the music of Take That.
This week a contestant named Harry Neale auditioned with a Frankie Valli and The Four Seasons track but it wasn't his vocal prowess that got the most attention.
The 26 year-old from Bromley told the judges he was an "out of work actor" currently working as a porter for service departments.
However it was his looks which seemed to make the biggest impact with the judges (and the audience), with Martin Kemp asking: "How's your abs? Let's have a look"
But Harry, who clearly knows how to cut a deal, responded: "Give me 15 stars and I'll take it off."
And after that it could only go one way, really. Harry performed 'Beggin' by Madcon, but despite getting a huge reaction from the crowd, the judges comments were less positive.
Watch: