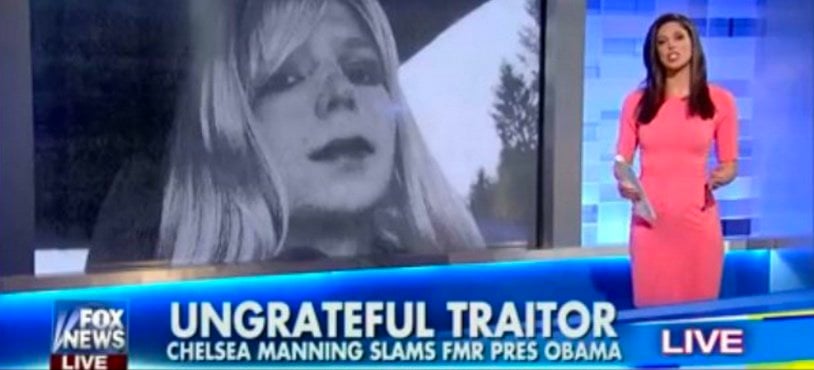 Donald Trump tweeted a condemnation of Chelsea Manning at 6 am this morning, just 14 minutes after FOX News used the exact same language, according to CNN host Brian Stelter.
14 minutes apart: Fox says "ungrateful traitor," Trump says "ungrateful traitor," Fox says "weak leader," Trump says "weak leader." pic.twitter.com/f7urTOUG1L

— Brian Stelter (@brianstelter) January 26, 2017
Mr. Trump seemed to be referring to a column that Ms. Manning wrote in The Guardian newspaper, in which she argued that Mr. Obama left "very few permanent accomplishments" because he was too willing to compromise. The column was largely a criticism of Republicans never giving Mr. Obama a chance, but it suggested that he had not been strong enough to resist them.