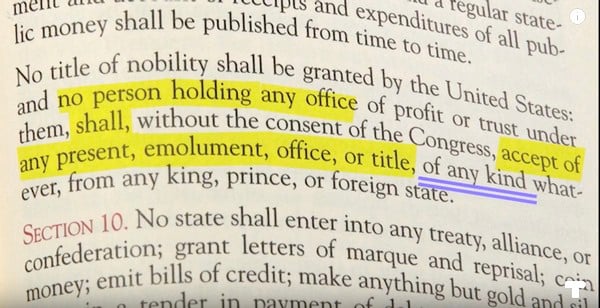 Donald Trump is now officially violating the Constitution. Norman Eisen, a fellow at Brookings, explains in a video for Think Progress:
The emoluments clause prohibits any person holding a federal office (such as, for example, the presidency) from accepting "any present, emolument, office, or title, of any kind whatever, from any king, prince, or foreign state." In other words: People in the federal government aren't allowed to take anything at all from any foreign government entity.
Trump, however, retains ownership of his international business empire as president. And his business empire is taking in a stream of payments from foreign governments — money that ultimately goes into his pockets.
Watch: