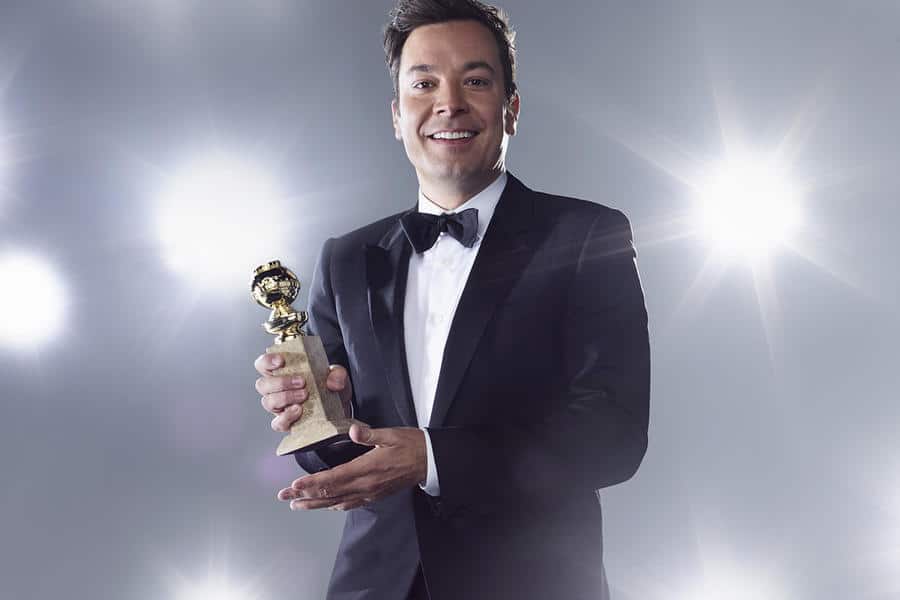 What do Ben and Casey Affleck, Drew Barrymore, Kristen Bell, Annette Bening, Pierce Brosnan, Naomi Campbell, Steve Carell, Jessica Chastain, Priyanka Chopra, Matt Damon, Viola Davis, Laura Dern, Leonardo DiCaprio, Gal Gadot, Hugh Grant, Jon Hamm, the "Chris"s Hemsworth and Pine, Felicity Jones, John Legend, Anna Kendrick, Nicole Kidman, Brie Larson, Diego Luna, Sienna Miller, Mandy Moore, Jeffrey Dean Morgan, Timothy Olyphant, Eddie Redmayne, Ryan Reynolds, Zoe Saldana, Amy Schumer and Goldie Hawn, Sylvester Stallone and Carl Weathers, Sting, Emma Stone, Justin Theroux, Carrie Underwood, Vince Vaughn, Milo Ventimiglia, Sofia Vergara, Kristen Wiig, and Reese Witherspoon have in common?
They'll all be gowned and tux'ed up for your viewing pleasure to present the Golden Globe Awards Sunday night (Live on NBC. 5 PM PST/8 PM EST). Here's a look at what to expect in the top categories…
MOTION PICTURE DRAMA
Hacksaw Ridge
Hell Or High Water
Lion
Manchester By The Sea
Moonlight
While Lion has the benefitted of the Weinstein Company's skill with Golden Globe string-pulling and would definitely benefit most from a win in terms of a commercial boost, it feels like a stretch as a potential winner. Hell or High Water and Hacksaw Ridge are both probably just happy to be nominated.
This contest likely narrows down to the grief drama of Manchester by the Sea and the soul searching of Moonlight, the only movies currently giving La La Land any night sweats on its road to a Best Picture Oscar win. My guess is Manchester by the Sea but it's truly a toss up and I'm rooting for the one of a kind memoir moodiness of Moonlight.
ACTRESS DRAMA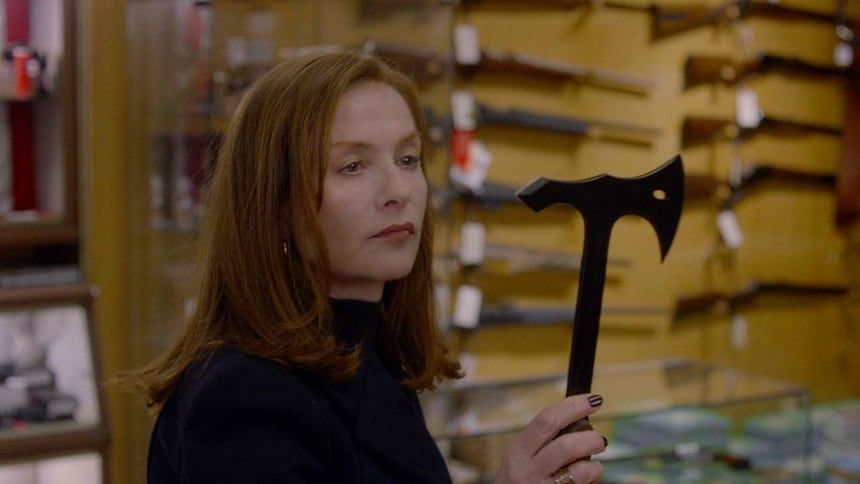 Amy Adams, Arrival
Jessica Chastain, Miss Sloane
Isabelle Huppert, Elle
Ruth Negga, Loving
Natalie Portman, Jackie
You might think this one is an easy call since the Globe voters are obsessed with Amy Adams who they've given 7 nominations and 2 wins in the past 10 years. On the other hand they've also given Natalie Portman two wins but they didn't nominate either of their films in the Best Picture race.
I think Adams has the slight edge, but given the Globes capacity for surprise (historically speaking shocking wins are part of their legend unlike their more prestigious elder sibling, the Oscars) I'm rooting hard for Isabelle Huppert. She's reminded the world of exactly what makes her such an inimitable and very French movie star in Elle. She just took the National Society of Film Critics Prize for Best Actress, so she's won all three of the most important critics awards. Only ten other women in history have accomplished that and seven of them went on to win the Oscar as well.
Red Carpet Watch: Expect Ruth Negga to steal the "best dressed" prize. She's been turning it out this year, making the most noise possible of her quiet breakthrough in the interracial marriage drama Loving.
ACTOR DRAMA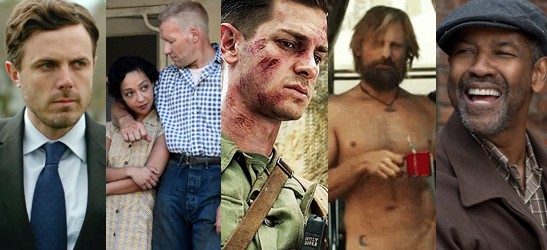 Casey Affleck, Manchester by the Sea
Joel Edgerton, Loving
Andrew Garfield, Hacksaw Ridge
Viggo Mortensen, Captain Fantastic
Denzel Washington, Fences
I'm partial to Viggo Mortensen's counter culture cockiness (literally… "it's only a penis.") but he's not going to win for Captain Fantastic. Casey Affleck has been buried in an avalanche of critics awards for his grieving uncle in Manchester. Given his sour onscreen persona, he's surprisingly funny and relaxed on the campaign trail. That's a combo that will probably mean a win.
Potential spoiler of note: The Globes have a long history of worshipping Denzel Washington who does his best work since Malcom X in Fences. They've given Denzel their lifetime achievement award (the Cecil B DeMille) as well as two previous Globe wins for acting AND they even gave his previous directorial effort The Great Debaters (2007) a surprise Best Picture nomination in its year. In other words: if he surprises, don't be too surprised.
MOTION PICTURE – COMEDY OR MUSICAL
Your oscar best picture frontrunner, la la land

20th Century Women

Deadpool
La La Land
Florence Foster Jenkins
Sing Street
While the Globes sometimes go wild in the comedy category with unexpected wins (and nominations) there's no beating La La Land this year. Of Note: 20th Century Women is the least seen of these films (expanding soon in theaters) and it's just sublime and you really must see it the first chance you get.
ACTRESS – COMEDY OR MUSICAL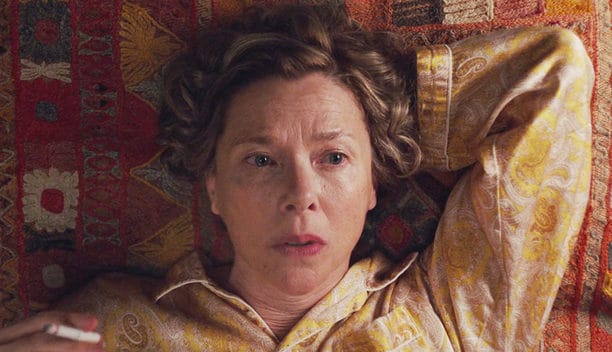 Annette Bening, 20th Century Women
Lily Collins, Rules Don't Apply
Hailee Steinfeld, The Edge of Seventeen
Emma Stone, La La Land
Meryl Streep, Florence Foster Jenkins
My heart is with Annette Bening's career-crowning moment (thus far… I mean she does have a history of constantly topping herself) as an unconventional single mother in 20th Century Women but there's probably no way she could wrestle this win from the ambitious hands of Emma Stone who is a charm bomb in that  buzzy original musical. Meryl Streep is not a threat this year; the Globes have her trip to the stage covered to accept the Cecil B. DeMille Award. Meryl always gives great speech and this one will hopefully be a doozy.
ACTOR -COMEDY OR MUSICAL
Colin Farrell, The Lobster
Ryan Gosling, La La Land
Hugh Grant, Florence Foster Jenkins
Jonah Hill, War Dogs
Ryan Reynolds, Deadpool
If you believe the current hype and hard driving campaign of Deadpool, Ryan Reynolds could well surprise with a win in this category for leading the year's biggest viral hit. On the other hand he'd have to maneuver around the traffic jam over in LA caused by Ryan Gosling who is just as strong as Emma Stone in La La Land in the acting department while handily beating her in the singing and dancing. Plus Gosling plays piano! If (and it's a big if) there's a vote split between those two hunky movie stars, watch for Colin or Hugh to take it. They're both excellent in their movies but more importantly the Globe voters like them: Colin Farrell was a surprise winner in this very category several years ago with his terrific work as a guilt-ridden hitman in In Bruges (2008) and Hugh Grant won this category on his first nomination for Four Weddings and a Funeral (1994)
Red Carpet Watch: Make your predictions. Which Ryan is going to look the most delicious on Globe night?
SUPPORTING ACTRESS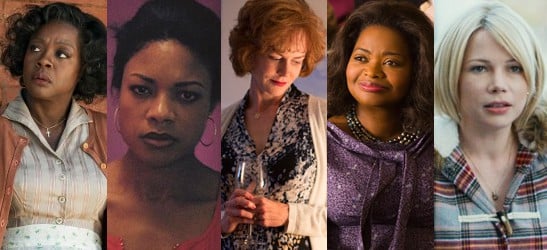 Viola Davis, Fences
Naomie Harris, Moonlight
Nicole Kidman, Lion
Octavia Spencer, Hidden Figures
Michelle Williams, Manchester by the Sea
This is a fine fine lineup of performances but the year belongs to Viola Davis, just honored by Meryl Streep on the Walk of Fame, even though she's category frauding her way to supporting wins with this leading role which previously won her the Tony on Broadway.
SUPPORTING ACTOR
Can dev patel (lion) surprise and take the globe?

Jeff Bridges

Simon Helberg
Mahershara Ali
Dev Patel
Aaron Taylor Johnson
Super talented and suddenly ubiquitous Mahershara Ali (he's also in Hidden Figures, Luke Cage, and House of Cards) is the Oscar frontrunner. He has come to represent the whole stellar Moonlight cast in awardage (funny how the praise usually zeroes in on one person in ensemble movies) but I'm going to go out on a limb and say that Dev Patel is the night's surprise Globe winner for Lion. He has the advantage of the leading role (even if he doesn't show up til the second half of the movie) and if the Globes are true to form there will be one surprise winner so why not a tear-jerking leading role in a movie they won't be able to award elsewhere? Plus he's a charming eager hand-shaker at Hollywood events and, yes, that helps.
DIRECTOR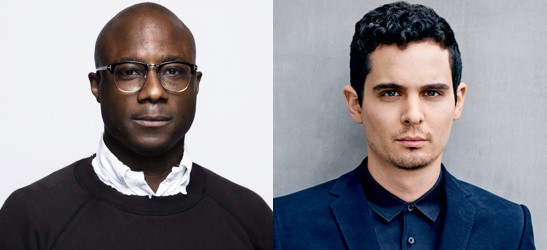 Damien Chazelle, La La Land
Tom Ford, Nocturnal Animals
Mel Gibson, Hacksaw Ridge
Barry Jenkins, Moonlight
Kenneth Lonergan, Manchester by the Sea
Sometimes the Globes preference for honoring celebrities wherever they can nominate results in really good Best Director lineups. Other times, as with this year it can leave you with a case of the eyerolls. It just depends on whether "celebrity" directors were doing the best work in a given year.
Mel Gibson's direction may curiously be the weakest aspect of Hacksaw Ridge, since his gore-loving emotional broad strokes are in direct opposition to the movie's spiritual resolve and pacificism. And don't even get me started on Tom Ford and Nocturnal Animals, to my mind the year's most repulsive movie. I realize the movie has passionate fans but no. Just no. Have you seen the soundtrack cover which further fetishizes the movie's violent misogyny. No thanks.
But no matter: This is a race between two thirtysomething men near the start of what should should be gigantic careers. It's Barry versus Damien for the win with the La La Land director probably taking this home.
For a full list of Golden Globe nominations, they also cover TV and prefer new series to long running hits (unlike Emmy), hit their website.