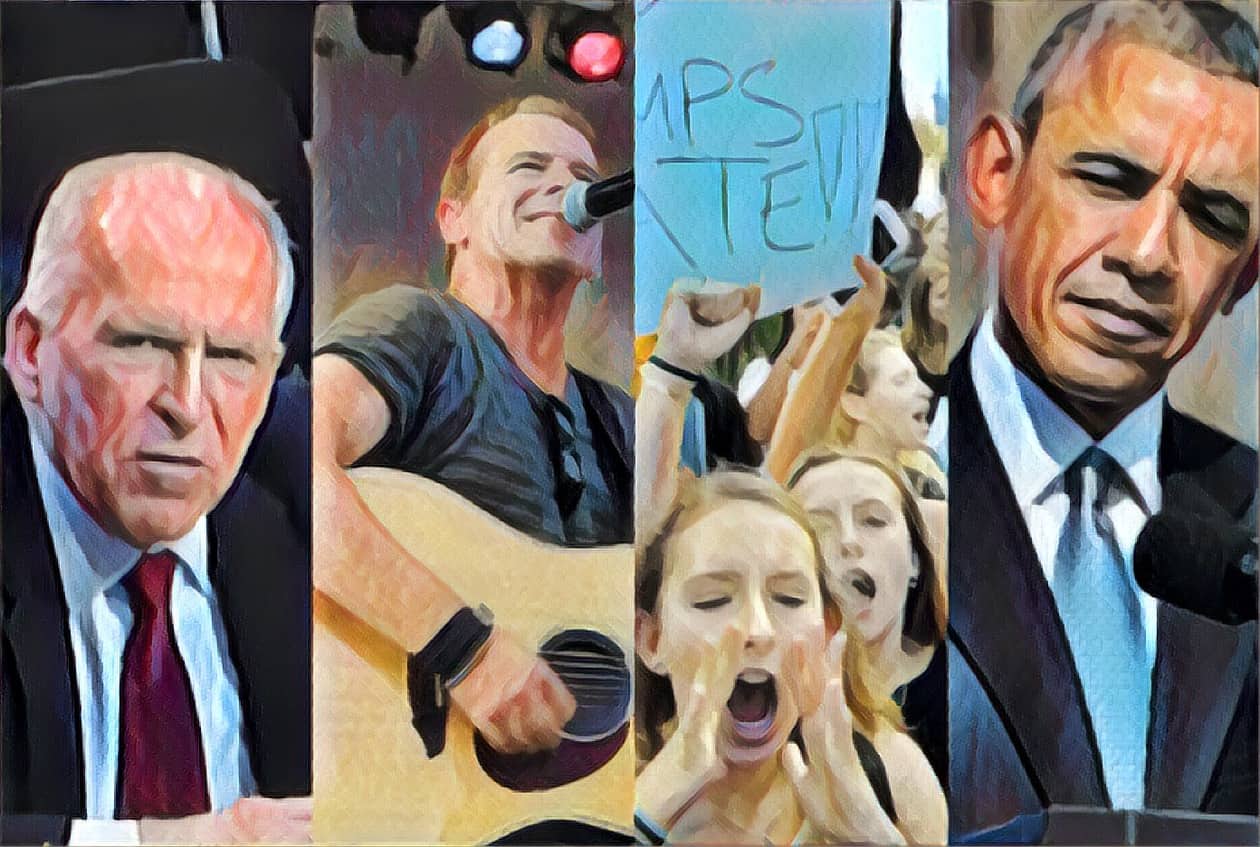 DAILY ROUNDUP
REPUGNANT. CIA Director John Brennan denounces Trump's comparison of intel community to Nazi Germany: "Tell the families of those 117 CIA officers who are forever memorialized on our wall of honor that their loved ones who gave their lives were akin to Nazis. Tell the CIA officers who are serving in harm's way right now and their families who are worried about them that they are akin to Nazi Germany. I found that to be very repugnant, and I will forever stand up for the integrity and patriotism of my officers who have done much over the years to sacrifice for their fellow citizens."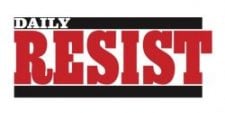 INAUGURATION CROWDS. More people may be coming to D.C. for the progressive Women's March on Saturday than for Trump's swearing in on Friday. (Read our interview with the women's march cofounder.) The collective Refuse Fascism has already mounted daily, day-long rallies, teach-ins and protests.
ILLEGITIMATE. At least 40 members of Congress are skipping Trump's inauguration after he lashed out at civil-rights icon Rep. John Lewis (D-GA) on Twitter.  Trump tweeted last week that cities in Lewis' district were "burning and crime-infested," after Lewis said that Trump's presidency was not legitimate.
BORN TO RUN AWAY. Bruce Springsteen tribute band The B Street Band drops out of inaugural gala:
LAST WEEK SCRAMBLE. Team Obama is rushing to institute policies with no certainty they will hold up under Trump. "In the past week, the Obama administration overturned a decades­-old policy toward Cuban immigrants, forged two major agreements to address racial bias in big-city police departments and approved an unexpected cut in mortgage insurance premiums for hundreds of thousands of low-income and first-time home buyers."
The NYC anti-Trump collective Rise and Resist staged a "cough-in" protesting the end of Obamacare: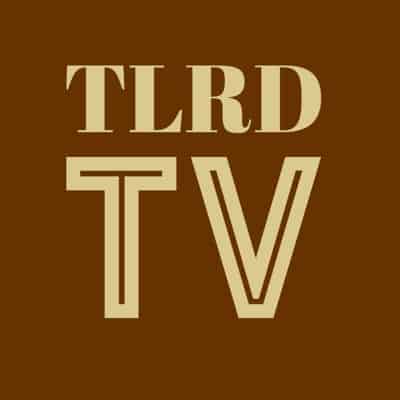 DAILY DECISION: WHICH INAUGURATION DAY (JAN 20) PROTEST TO ATTEND IN D.C.?
What: ANSWER protest 
Where: U.S. Navy Memorial 
When: 7am-5pm
OR…
WHAT: DISRUPTJ20 protest
Where: Columbus Circle in front of Union Station
When: 12pm-5pm
Among the smorgasbord of protests in D.C. during Trump's inauguration, two large groups seem to have take center stage, this Washington Post rundown indicates. Along the Inaugural Parade route, the group ANSWER (Act Now to Stop War and End Racism) has secured a permit and has 11,000 people coming on Facebook. You're advised to get there as early as 6-7am to help establish a strong presence along the route.
Meanwhile, a few blocks away running parallel, the new group #DisruptJ20's march (with nearly 1,000 coming on Facebook) will start at Union Station at 12pm and go to McPherson Square, where the group is gathering every day 9am-6pm starting tomorrow through the Inauguration.
The headcount differential may reflect the fact that most people want to be directly on the parade route to gain the attention of Trump supporters and the media.
If you're planning on going, remember to a. your research into transportation, as D.C. will be crazy with all sorts of traffic and parking restrictions and b. prepare to be on your feet or stuck in crowds for long periods (perhaps hours) of time, which means wearing comfortable shoes, layers you can add and subtract and stuffing your pockets with staples like a cell-phone charger, water, and trail mix.
If you carry a bag, make it a small one for security purposes. Try to go to the bathroom before wading into a huge crowd you may not leave for hours.
Also, write in ink on your forearm the phone number of a lawyer you can call if you are arrested, which likely won't happen unless you are planning to engage in civil disobedience.
Read this guide from DisruptJ20 for all matters legal. And here's a Disrupt J20 promo–what a creepy, robotic voice!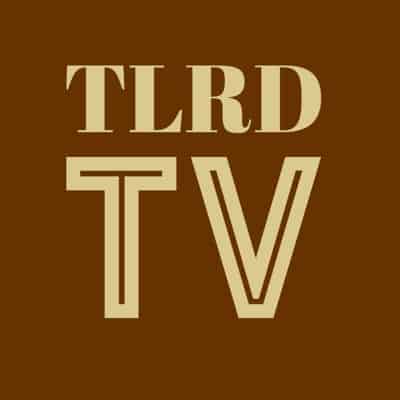 DAILY SLACKTIVISM: CALL YOUR REPS TO SAVE HEALTHCARE–THEN TWEET IT!
Elected officials really only care about their constituents. Whose constituent are you? Go here to find out.
Then, especially if you live in a state (such as, say, PA, IA, NJ, OH, VA or NH) or district with moderate Republican electeds, commit to calling them every day this coming week to say, "I'm asking [Rep. or Sen. So-And-So] to preserve affordable and nondiscriminatory health care plans because [then share your personal story, especially if you rely on Obamacare, Medicare and/or Medicaid]."
THEN, tweet at them on Twitter, like this: "@senrobportman I am a constituent, just called you to demand you #SaveObamacare #SaveMedicaid #SaveHealthcare. I'll be watching!" Then copy and share the tweet with your friends on Facebook.
DAILY READ: WHAT MLK TAUGHT US ABOUT RESPONDING TO TRUMP 
The Rev. Martin Luther King Jr. never stopped debating with his white racist enemies, seeing them as human, and demanding rights for poor blacks and whites alike. (He certainly wouldn't have defriended his disagreers on Facebook.) He never expected that justice would be easy or fast. And he never gave up on the importance of protest and disruption in striving for justice.
Those are just a few of the takeaways in this CNN rundown of what Trump resisters can learn today to honor his legacy.
At around the 21:30 mark of this famous recording, MLK Jr. orates how he told his poor white jail guards that they should be marching with black folks because they were oppressed alongside them by the power structure. Give it a listen–it's chillingly relevant to our present moment: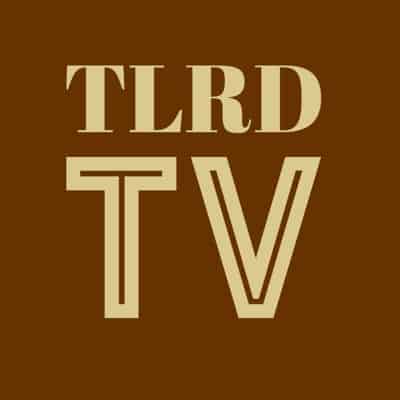 Follow, like and share us here.