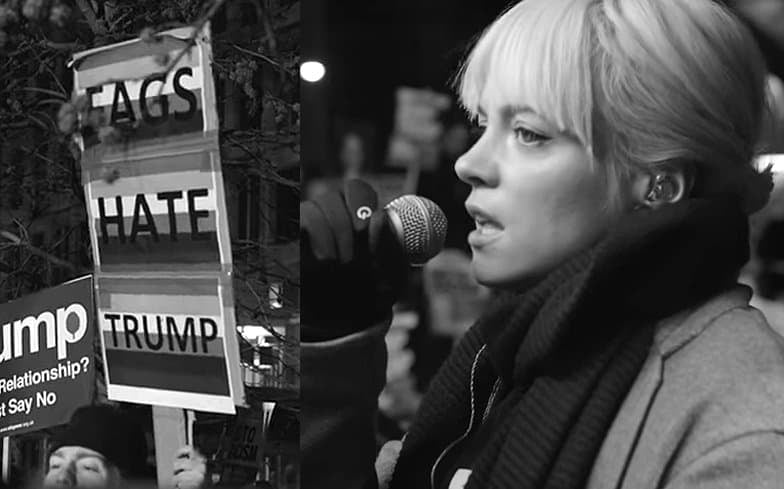 Lily Allen covered Rufus Wainwright's track "Going to a Town" which has been released as an anti-Trump protest and features a video with images of the Women's March on Washington.
Watch: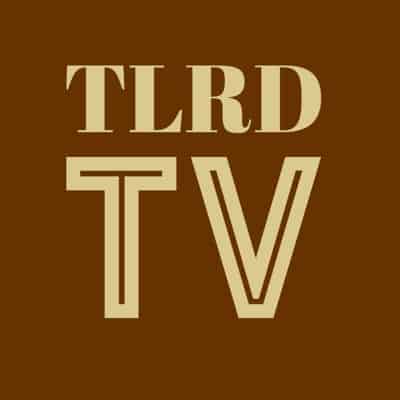 Allen also got caught up in a Twitter storm after retweeting a collage from the video created by Gay Times magazine that contained an image of her with one of the crowd signs that read "Fags Hate Trump".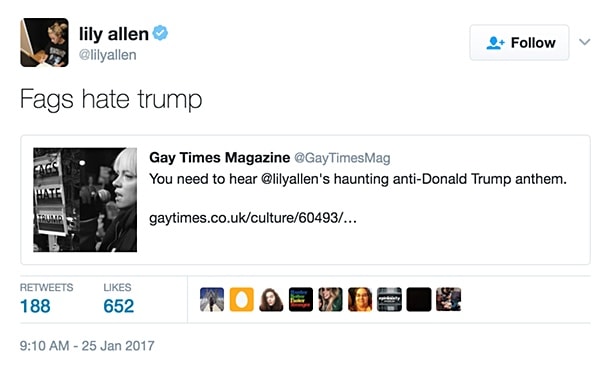 Allen repeated the sign's assertion in her tweet which angered some people on Twitter, though a prominent British gay activist came to her defense:
The tweet provoked angry responses from some Twitter users, outraged she would use a word which has historically been used to denigrate gay people.
However leading gay rights activist Peter Tatchell leapt to Lily's defence, arguing that the use of the term on the placard, which Lily echoed, was an example of it being reclaimed by gay people as an act of defiance.
"The fuss over placard "Fags Hate Trump" is well-intentioned but misguided," he wrote. ""Fags" is not used with insulting intent. Placard is held by gay person who's using the word fags in a positive, affirming way, as gesture of pride & defiance. The way fags was used was not derogatory but proud and defiant."