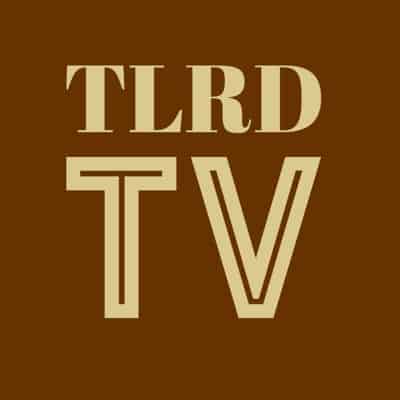 An unknown number of refugees from seven countries named by Donald Trump in an executive order issued late on Friday are currently being detained in legal limbo at U.S. airports.
The order, which is dubbed Protection of the Nation from Foreign Terrorist Entry in the United States, can be read in full here.
With a simple stroke of his pen, the president issued what he dubbed "extreme vetting" measures intended to "keep terrorists out" of the United States – the details of which were even more severe than had been expected….
…The action puts in place a 90-day block on entry to the US from citizens from Iran, Iraq, Syria, Yemen, Sudan, Libya and Somalia. It is unclear whether the measure would apply to citizens of those countries on trips abroad who already have permission to live and work in the US.
It suspends the admittance of all refugees to the US for a period of 120 days, and terminates indefinitely all refugee admissions from Syria, where the nearly six-year war under Bashar al-Assad's regime has led to more than 500,000 civilian deaths and created the displacement of an estimated 11 million Syrians.
It also caps the total number of refugees entering the US in 2017 to 50,000 – less than half the previous year's figure of 117,000.
The fallout has already begun.
The detentions prompted legal challenges as lawyers representing two Iraqis held at Kennedy Airport filed a writ of habeas corpus early Saturday in the Eastern District of New York seeking to have their clients released. At the same time, they filed a motion for class certification, in an effort to represent all refugees and immigrants who they said were being unlawfully detained at ports of entry…
…It was unclear how many refugees and immigrants were being held nationwide in the aftermath of the executive order. The complaints were filed by a prominent group including the American Civil Liberties Union, the International Refugee Assistance Project at the Urban Justice Center, the National Immigration Law Center, Yale Law School's Jerome N. Frank Legal Services Organization and the firm Kilpatrick Townsend & Stockton.
The lead plaintiffs have been detained by U.S. government & threatened w/ deportation even though they have valid visas to enter the U.S.

— ACLU (@ACLU) January 28, 2017
One plaintiff, for example, worked for the U.S. military and his life was in danger in his home country due to that relationship.

— ACLU (@ACLU) January 28, 2017
Our other plaintiff was also threatened because of perceived ties to the United States.

— ACLU (@ACLU) January 28, 2017
Trump's order bans green card holders:
Despite the fact that the green cards make them permanent U.S. residents, citizens from Sudan, Libya, Somalia, Syria, Iran, Iraq and Yemen with green cards will still be barred entry to the U.S., according to a DHS spokeswoman. Spokeswoman Gillian Christensen told Reuters the order "will bar green card holders." The news came after airlines began advising passengers from the seven blacklisted countries that they would need either a green card or diplomatic visas to enter the U.S.
Google has ordered more than 100 employees back to the United States and condemned the order:
Google Chief Executive Officer Sundar Pichai slammed Trump's move in a note to employees Friday, telling them that more than 100 company staff are affected by the order.
"It's painful to see the personal cost of this executive order on our colleagues," Pichai wrote in the memo, a copy of which was obtained by Bloomberg News. "We've always made our view on immigration issues known publicly and will continue to do so."
The comments underscore a growing rift between the Trump administration and several large U.S. technology companies, which include many immigrants in their ranks and have lobbied for fewer immigration restrictions. Pichai's note echoed similar statements from tech peers voicing concerns about the harm such policies could have on their businesses.
Oscar-nominated director Asghar Farhadi will not be able to attend the Oscar ceremony:
Farhadi's film The Salesman is nominated in the Foreign Language category alongside Land of Mine (Denmark), Toni Erdmann (Germany), It's Only the End of the World (Canada) and Tanna (Australia). The film follows a high school teacher (Shahab Hosseini) who seeks revenge against the perpetrator who attacked his wife (Taraneh Alidoosti) in their apartment.
https://www.youtube.com/watch?v=79w-Lp-N5zI