Yesterday, White House Press Secretary Sean Spicer held a press conference in which he unleashed a series of statements about inauguration attendance that were clearly false and offered reporters no opportunity to respond.
Watch:
https://www.youtube.com/watch?v=8llFHHAkGcw
Clearly Trump's fragile ego has been rocked by the true attendance numbers so he and his lackeys are doing all they can to rewrite the facts, at least for the Trump supporters gullible enough to believe them (and we know they exist).
Photographs of Barack Obama's inauguration in 2009 and of Mr. Trump's plainly showed that the crowd on Friday was significantly smaller, but Mr. Spicer attributed that disparity to new white ground coverings he said had caused empty areas to stand out and to security measures that had blocked people from entering the Mall.
"These attempts to lessen the enthusiasm of the inauguration are shameful and wrong," Mr. Spicer said. He also admonished a journalist for erroneously reporting on Friday that Mr. Trump had removed a bust of the Rev. Dr. Martin Luther King Jr. from the Oval Office, calling the mistake — which was corrected quickly — "egregious."
And he incorrectly claimed that ridership on Washington's subway system was higher than on Inauguration Day in 2013. In reality, there were 782,000 riders that year, compared with 571,000 riders this year, according to figures from the Washington-area transit authority.
At his visit to CIA headquarters in Langley, Virginia, earlier, Trump continued the campaign to delegitimize the media, calling them "among the most dishonest people on Earth" and claiming that they lied about the inaugural attendance numbers.
Watch (video is cued up):
https://www.youtube.com/watch?v=_G_CX5hTkgA#t=10m00s
At the same event, Trump told the CIA that he was "so behind them" even though he has characterized them as Nazis, among other things.
https://twitter.com/realDonaldTrump/status/819164172781060096?ref_src=twsrc%5Etfw
Mr. Trump said nothing during the visit about how he had mocked the C.I.A. and other intelligence agencies as "the same people that said Saddam Hussein had weapons of mass destruction." He did not mention his apparent willingness to believe Julian Assange, the founder of WikiLeaks, who is widely detested at the C.I.A., over his own intelligence agencies.
He also did not say whether he would start receiving the daily intelligence briefs that are prepared for the president. The agency sees the president as its main audience, and his dismissal of the need for daily briefings from the intelligence community has raised concerns about morale among people who believe their work will not be respected at the White House.
And RNC Chair Reince Priebus tried to flip the delegitimization campaign, claiming that reports about the inauguration attendance numbers are in fact a campaign to delegitimize Trump:
"I'm saying there's an obsession by the media to delegitimize this president, and we are not going to sit around and let it happen. We are going to fight back tooth and nail every day, and twice on Sunday."
Watch: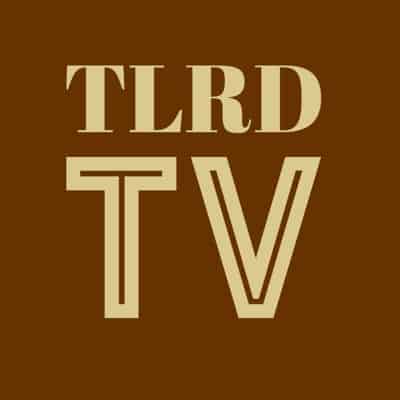 While Kellyanne Conway rebranded Spicer's blatant lies as "alternative facts".
https://www.youtube.com/watch?v=GktnUMEAF1A
More disturbing about this litigation of falsehoods by the Trump administration is the precedent that it sets for the future, when more serious facts are at stake.
Everyone should read this post written by an alleged member of a former administration that was posted on a DC message board and has gone viral, because, despite the anonymity of its author, it is an important explanation of what's going on here:
If you are puzzled by the bizarre "press conference" put on by the White House press secretary this evening (angrily claiming that Trump's inauguration had the largest audience in history, accusing them of faking photos and lying about attendance), let me help explain it. This spectacle served three purposes:
1. Establishing a norm with the press: they will be told things that are obviously wrong and they will have no opportunity to ask questions. That way, they will be grateful if they get anything more at any press conference. This is the PR equivalent of "negging," the odious pick-up practice of a particular kind of horrible person (e.g., Donald Trump).
2. Increasing the separation between Trump's base (1/3 of the population) from everybody else (the remaining 2/3). By being told something that is obviously wrong—that there is no evidence for and all evidence against, that anybody with eyes can see is wrong—they are forced to pick whether they are going to believe Trump or their lying eyes. The gamble here—likely to pay off—is that they will believe Trump. This means that they will regard media outlets that report the truth as "fake news" (because otherwise they'd be forced to confront their cognitive dissonance.)
3. Creating a sense of uncertainty about whether facts are knowable, among a certain chunk of the population (which is a taking a page from the Kremlin, for whom this is their preferred disinformation tactic). A third of the population will say "clearly the White House is lying," a third will say "if Trump says it, it must be true," and the remaining third will say "gosh, I guess this is unknowable." The idea isn't to convince these people of untrue things, it's to fatigue them, so that they will stay out of the political process entirely, regarding the truth as just too difficult to determine.
This is laying important groundwork for the months ahead. If Trump's White House is willing to lie about something as obviously, unquestionably fake as this, just imagine what else they'll lie about. In particular, things that the public cannot possibly verify the truth of. It's gonna get real bad.
Real bad.
Re Spicer's lies, this is from someone who worked in a past administration. Important read. pic.twitter.com/XrjLJHRAGL

— Anna Rascouët-Paz (@rascouet) January 22, 2017