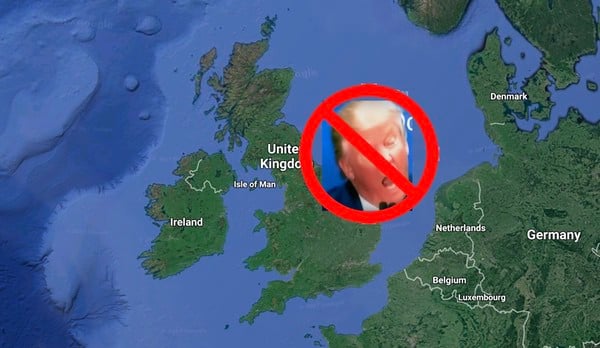 The UK parliament must debate keeping Donald Trump out of the United Kingdom after a petition reached the required 100,000 signatures. In fact, it has reached more than 700,000, and counting.
Donald Trump should be allowed to enter the UK in his capacity as head of the US Government, but he should not be invited to make an official State Visit because it would cause embarrassment to Her Majesty the Queen.
Donald Trump's well documented misogyny and vulgarity disqualifies him from being received by Her Majesty the Queen or the Prince of Wales. Therefore during the term of his presidency Donald Trump should not be invited to the United Kingdom for an official State Visit.
View the petition here.