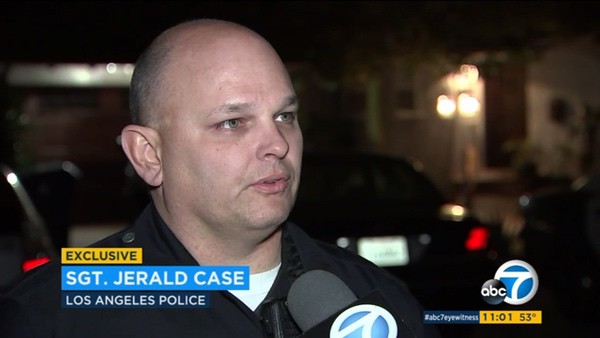 A home in Van Nuys in L.A.'s San Fernando Valley was destroyed by burglars and vandalized in what police are calling an anti-gay hate crime.
Authorities said a burglary was reported in the 7400 block of Vista Del Monte Avenue at about 7 p.m. Suspects ransacked the home and spray painted anti-gay slurs throughout the house, according to LAPD. They also dumped gallons of paint and bleach throughout the house.
"We found that there was anti-gay graffiti that had been spray painted inside the residence," Sgt. Jerald Case with the LAPD confirmed to Eyewitness News.
Case said the victims were not home during the crime. Neighbors say the owners have only lived in the home about a year and had just finished remodeling the entire house.
Sgt. Carl Taylor said someone broke into the home, sprayed anti-gay graffiti, kicked in walls and destroyed water pipes.
"It's pretty extensive damage," said Taylor, who confirmed that detectives were treating the burglary and ransacking as a suspected hate crime.
When officers arrived at the property, the home's door was open. Police made sure no one was inside and noticed the large amount of property damage. It's unclear who lives at the property. No one was injured during the ransacking and there was no description of a suspect or suspects, Lopez said.
Watch: