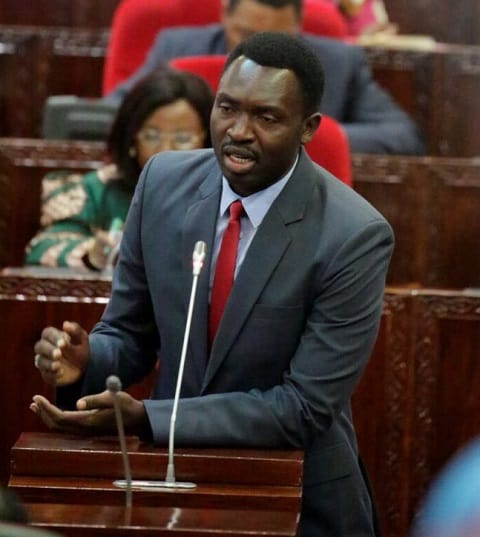 Just days after shutting down a number of HIV/AIDS clinics accused of promoting homosexuality, officials in Tanzania have announced plans to publish the names of gay people.
Deputy Health Minister Hamisi Kigwangalla tweeted on Saturday that his government is investigating "the homosexuality syndicate" and will arrest and prosecute those involved in the gay sex business, reports the BBC.
Uliishakutana na mbuzi ama ndege walio homosexual? Homosexuality is not biological, it is unnatural. I wonder even kuna watu wanatetea! 🙌🏿 https://t.co/n7t93Ho7cN

— Dr. Kigwangalla, H. (@HKigwangalla) February 19, 2017
In a series of further tweets, Kigwangalla, a medical doctor by profession, argued that homosexuality only happens in urban areas and is unnatural because there are no gay goats or birds.
If someone chooses to burn your house, he breaks a law! Will you allow that freedom. Or if someone chooses to sodomise your son… https://t.co/Z2QmwkGhvJ

— Dr. Kigwangalla, H. (@HKigwangalla) February 19, 2017
"I will publish a list of gay people selling their bodies online. Those who think this campaign is a joke, are wrong. The government has long arms and it will quietly arrest all those involved. Once arrested, they will help us find others."
Earlier this month, Kigwangalla ordered three men he accused of being gay to report to the police for "spreading" homosexual activity through social media.
Hakuna literature hata moja inayosema hivyo. Homosexuality has no any scientific backing! I am a scientist and I read a lot than you think https://t.co/OvNFpknLus

— Dr. Kigwangalla, H. (@HKigwangalla) February 19, 2017
Kigwangalla's outspoken comments on Twitter follow the health ministry's move last week to suspend the activities of 40 drop-in HIV/Aids clinics.
(Image via Twitter)