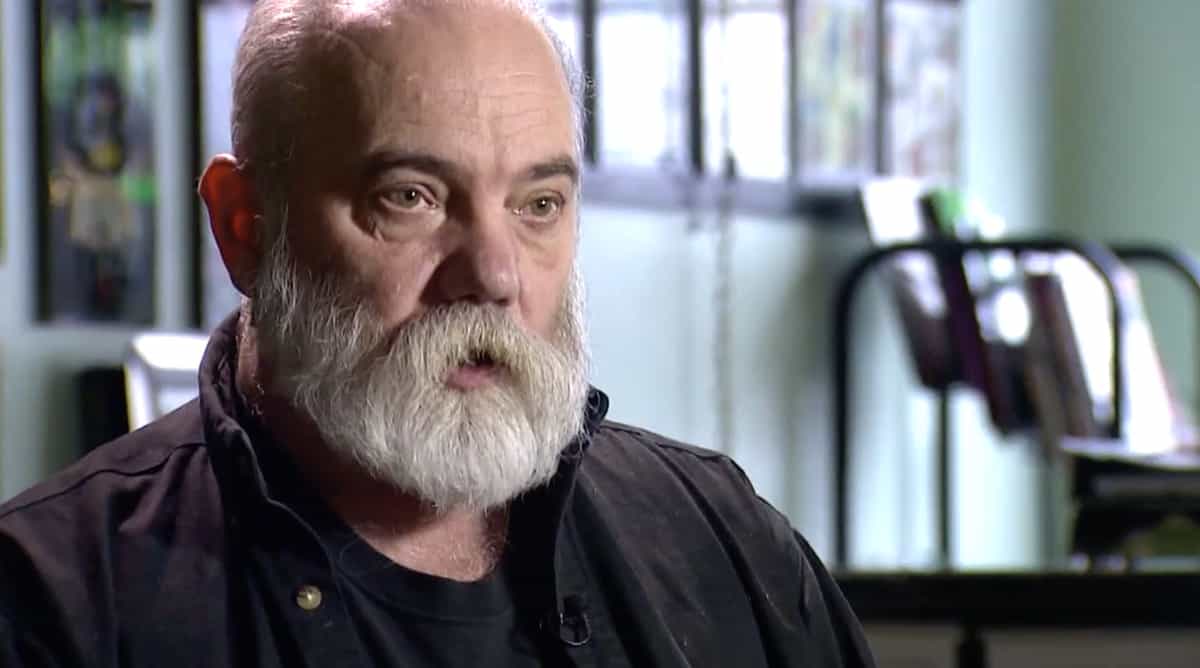 A gay Seattle tattoo parlor owner who says "I've never had to hide for one minute who I was in this neighborhood" is speaking out about a note he allegedly received on his car.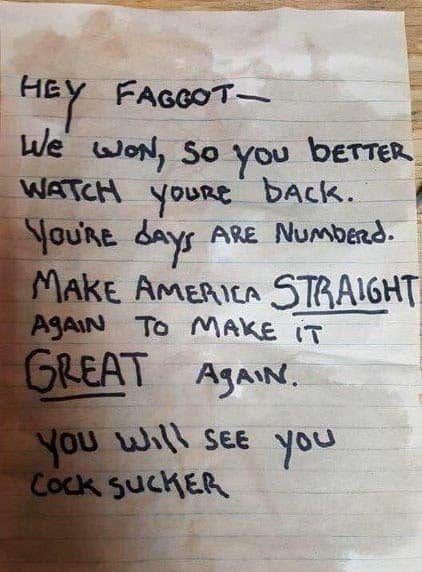 Aaron Amundsen owns Emerald City Tattoo and Supply in the Lake City neighborhood. The note, which was discovered by his business partner under his windshield, reads:
"Hey Faggot. We won, so you better watch you're [sic] back. You're [sic] days are numberd [sic]. Make America STRAIGHT again to make it GREAT again. You will see, you c**k sucker."
The police are holding a Community Awareness Forum on hate crimes to address the note this Wednesday at 6 pm at the Lake City Community Center.
"It was like someone punched me in the gut, because I had never experience in my life and I've been out since high school. I've never experienced something so threatening. I believe it's my absolute right as a citizen, and as an upstanding person, to say wait a minute – this is not acceptable and don't let anyone tell you it is."
Watch KING5's report: