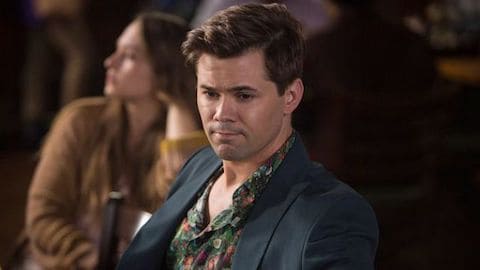 Too busy marching and calling your representatives to keep up with television? Check out our weekly guide to TV this week, and make sure you're catching the big premieres, crucial episodes and the stuff you won't admit you watch when no one's looking.
The X-Men have long been considered an allegory for the LGBT community, but it remains to be seen how much of that spirit will permeate Legion, the new Marvel show focused on the son of Charles Xavier. The series, starring Dan Stevens (Downton Abbey, High Maintenance) and Aubrey Plaza (Parks and Recreation) premieres Wednesday at 10 p.m. Eastern on FX.
It's your duty as an American to give Saturday Night Live yuuuuuge ratings this week as Alec Baldwin hosts for the bazillionth time. Tune in at 11:30 Eastern on NBC to send Trump into a rage spiral.
https://www.youtube.com/watch?v=qSZ_ofVH-oE
Girls kicks off it's final season Sunday at 10 p.m. Eastern on HBO, including one guy, Andrew Rannells' gay bestie Elijah. If this season is anything like the last, Rannells will appear in his tiny trunk-cut boxer briefs at least once every episode he's in.
What the world needs now is John Oliver, sweet John Oliver. Luckily the British funnyman brings back his sharp satire Last Week Tonight Sunday at 11 p.m. Eastern on HBO.
Adele and Beyonce will slug it out for the top prizes on Sunday's Grammy Awards at 8 p.m. Eastern on CBS. Nothing against the queen of Carpool Karaoke, but I'm rooting for Bey. I ain't sorry.
What are you watching this week on TV?