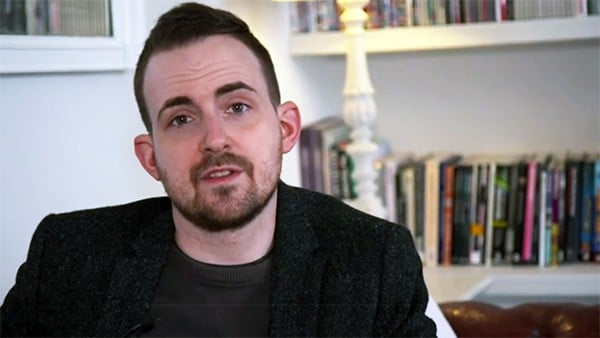 A south London teacher took the step of coming out as gay at a school assembly to a thousand pupils at the Harris Academy South Norwood in Croydon.
Daniel Gray, 32, had himself been bullied as a schoolboy and recorded a video to coincide with LGBT History Month in which he shared his experience:
"I went through all the things the school was doing for LGBT History Month, and then I just said, 'As a gay man, I know how important it is to have positive role models, and that's why we're doing this.'
I was so relieved when it was done, and then the response was just like 'OK' and a few people shrugged. Most people weren't even bothered."
Gray had not only been tormented by classmates for being gay before he himself had even fully been aware of his sexuality, but his supervisors advised him to keep it a secret from his students:
"I was told categorically when I started to train to be a teacher nine years ago not to come out to my students.
They said you don't want to give them any more ammunition than they've already got, and that's really a very depressing and very sad way of looking at it.
It's assuming the students are out to get you."
Gray had initially complied for several years, but increasingly became aware that students who, like he had, might be struggling for acceptance and understanding might want to an authority figure as a role model. His hunch paid off with the response he received:
After the assembly, a student who had never been taught by Daniel approached him to tell the teacher how it had changed his life.
Daniel said: "The fact that that opportunity was there for him, the fact that he doesn't feel like he's on his own any more I think is really, really powerful."
Gray later shared his story with the BBC.