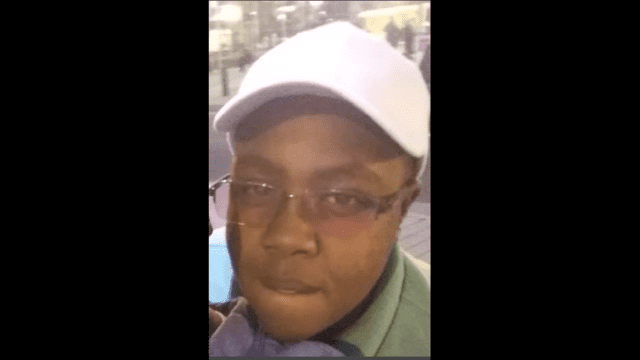 A brawl broke out and eight or nine gunshots were fired at the funeral of Charlotte Stallion (above), a lesbian who drove her car into the Mississippi River in an apparent suicide, according to the Commercial Appeal:
This all began around 1 p.m. at Memorial Park Southwoods at 5485 Hacks Cross Road. Family and friends had gathered for the funeral of Stallion, who died recently after driving her car into the Mississippi River in an apparent suicide attempt. Although Stallion drove her Pontiac G6 into the river near Mud Island on Feb. 18, her body wasn't found until earlier this month.
According to public records, Stallion, 37, married another woman last August, 23-year-old Jasmine McIntyre. According to Farrell, someone at the funeral made a derogatory reference to that, sparking the melee.
"They were a gay couple. Some male subject said something about y'all leading the wrong lifestyle. A huge brawl broke out with gunshots," Farrell said.
In February, family members said they were concerned that Stallion's body would never be found.
"We're devastated because they can't find the body," Stallion's aunt Brenda Langhorn said in February. "They can't find the car, said it could be anywhere."
Gossip and Facebook posts about Stallion and her wife had tensions at the service high, according to SCSO spokesman Earle Farrell.
The woman who opened fire has not yet been arrested.