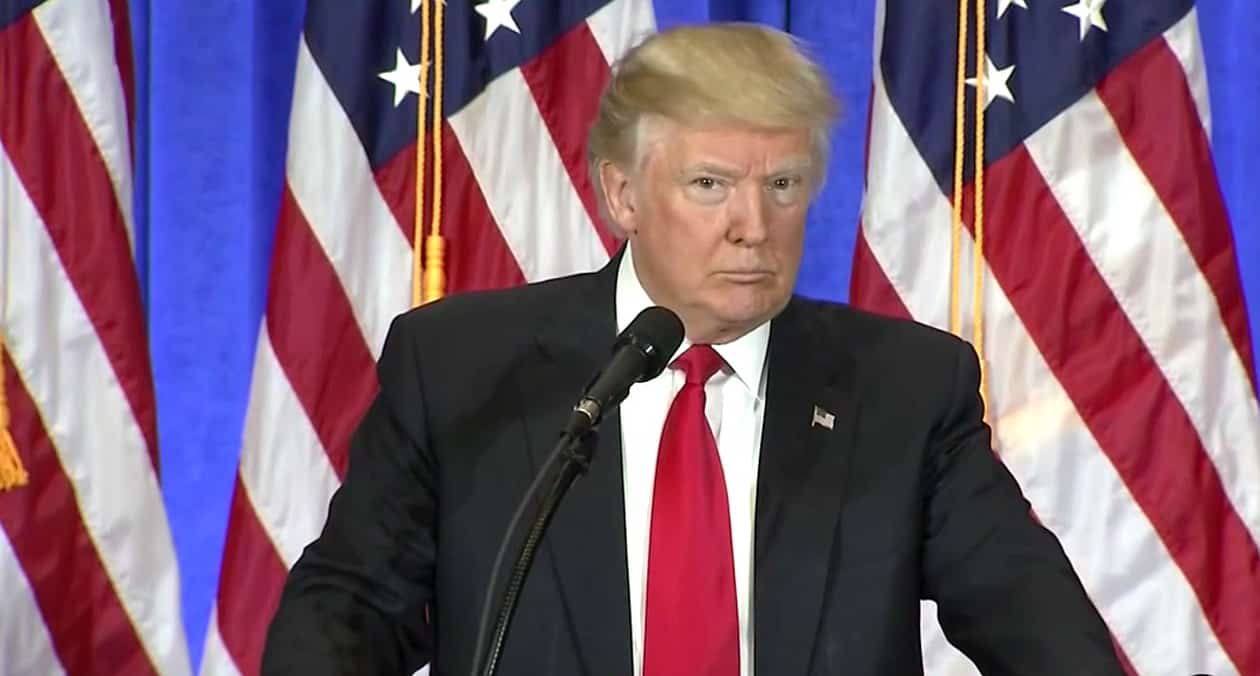 A blistering Wall Street Journal editorial is like nothing you've ever read about a sitting president. It calls into question Donald Trump's credibility, saying "the President clings to his assertion like a drunk to an empty gin bottle" and, because of his lack of respect for the truth, "most Americans may conclude he's a fake president"
One excerpt:
If President Trump announces that North Korea launched a missile that landed within 100 miles of Hawaii, would most Americans believe him? Would the rest of the world? We're not sure, which speaks to the damage that Mr. Trump is doing to his Presidency with his seemingly endless stream of exaggerations, evidence-free accusations, implausible denials and other falsehoods.
The editorial then takes on Press Secretary Sean Spicer for sticking by the fraud:
Yet the President clings to his assertion like a drunk to an empty gin bottle, rolling out his press spokesman to make more dubious claims. Sean Spicer—who doesn't deserve this treatment—was dispatched last week to repeat an assertion by a Fox News commentator that perhaps the Obama Administration had subcontracted the wiretap to British intelligence.
The editorial says all of this started during the campaign but it doesn't hold up now.
He survived his many false claims as a candidate because his core supporters treated it as mere hyperbole and his opponent was untrustworthy Hillary Clinton. But now he's President, and he needs support beyond the Breitbart cheering section that will excuse anything. As he is learning with the health-care bill, Mr. Trump needs partners in his own party to pass his agenda. He also needs friends abroad who are willing to trust him when he asks for support, not least in a crisis.
And the editorial concludes:
Two months into his Presidency, Gallup has Mr. Trump's approval rating at 39%. No doubt Mr. Trump considers that fake news, but if he doesn't show more respect for the truth most Americans may conclude he's a fake President.
Read the full editorial HERE.